Under an hour by car, half an hour if one chooses the convenient little train: this is how one can easily reach Fiumicino from the city centre. Fiumicino is no longer just a place of transit, rather the sea and sandy beaches within reach for a day trip or a weekend. A visit to the Isola Sacra necropolis, an aperitif in the dockyard, an 'all fish' meal or a fine dining experience, or even a lunch break escape for one of Italy's best pizza by the slice. There are plenty of things to do (and eat) in the town of Fiumicino. Here are our recommendations.
Where to eat in Fiumicino: the best restaurants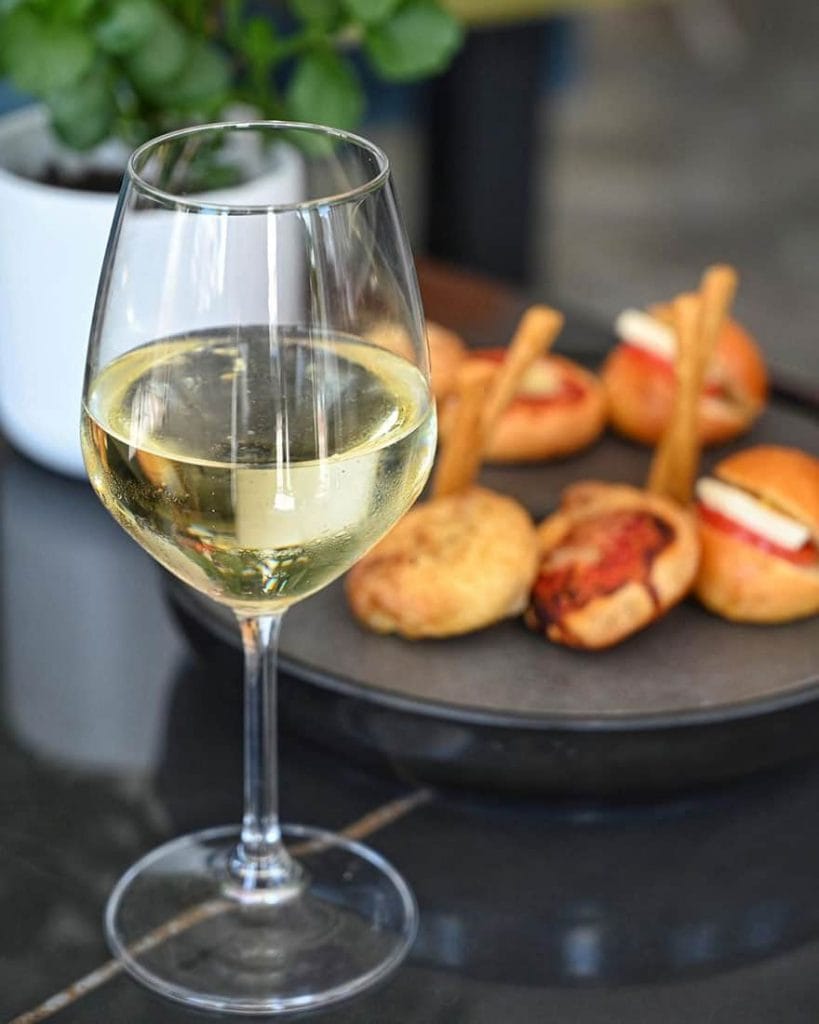 Allure Restaurant e Pâtisserie bistrot
Bistro. A beautiful modern restaurant, open all day with a variety of offerings run by Giampaolo Zhan in tandem with Elena Jin, who pampers customers with a thoughtful wine list and an interesting list of international mineral waters. Captivating proposals according to market availability and flair, with a special mention for desserts, demonstrating Giampaolo's love of pastry.
Allure Restaurant and Pâtisserie bistro - via della Pesca, 43 - 06 87780304 - allurerestaurant.it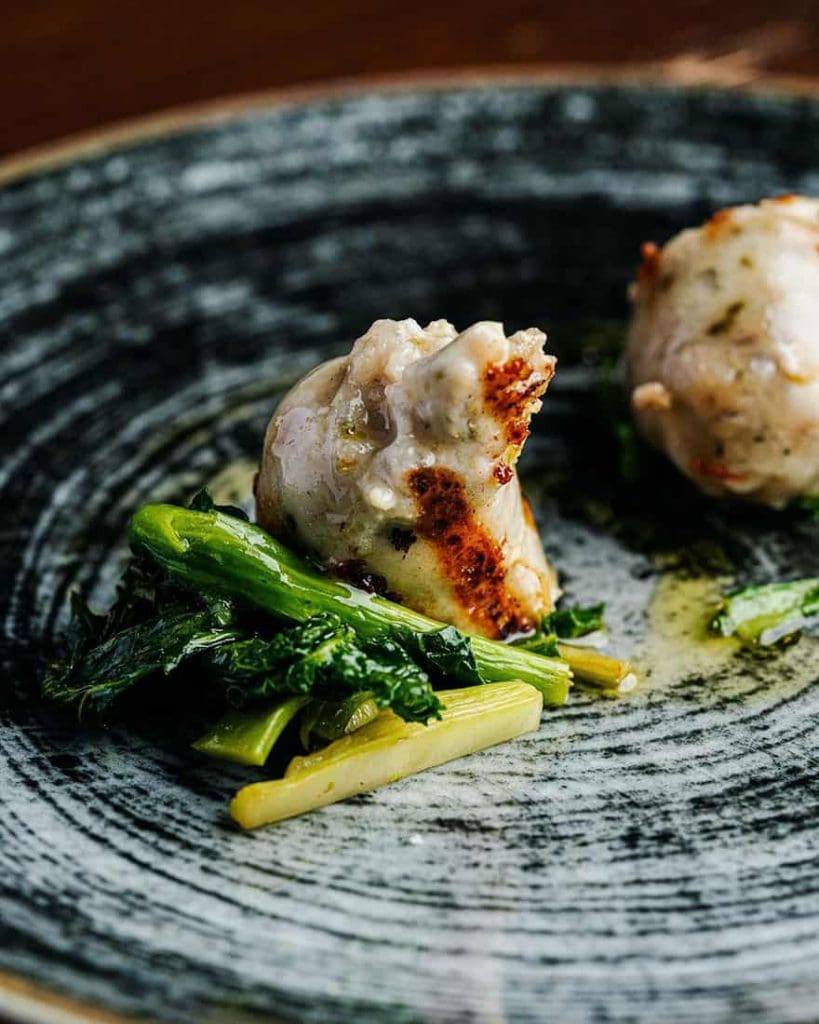 Angoletto - La Boutique del Pesce
Restaurant. A pleasant venue with outdoor tables and quality seafood cuisine without too many frills. In addition to the raw fish of the day, the paccheri with fish tartare and Taggiasche olives, the deep-sea cod steak with pappa al pomodoro and fried aubergine, a classic and well-made fish fry, are worthy of note. House desserts, including the ever-present tiramisu. Wines centred on the proposal.
Angoletto - La Boutique del Pesce - via delle Ombrine, 42c - 347 9875303 - Instagram profile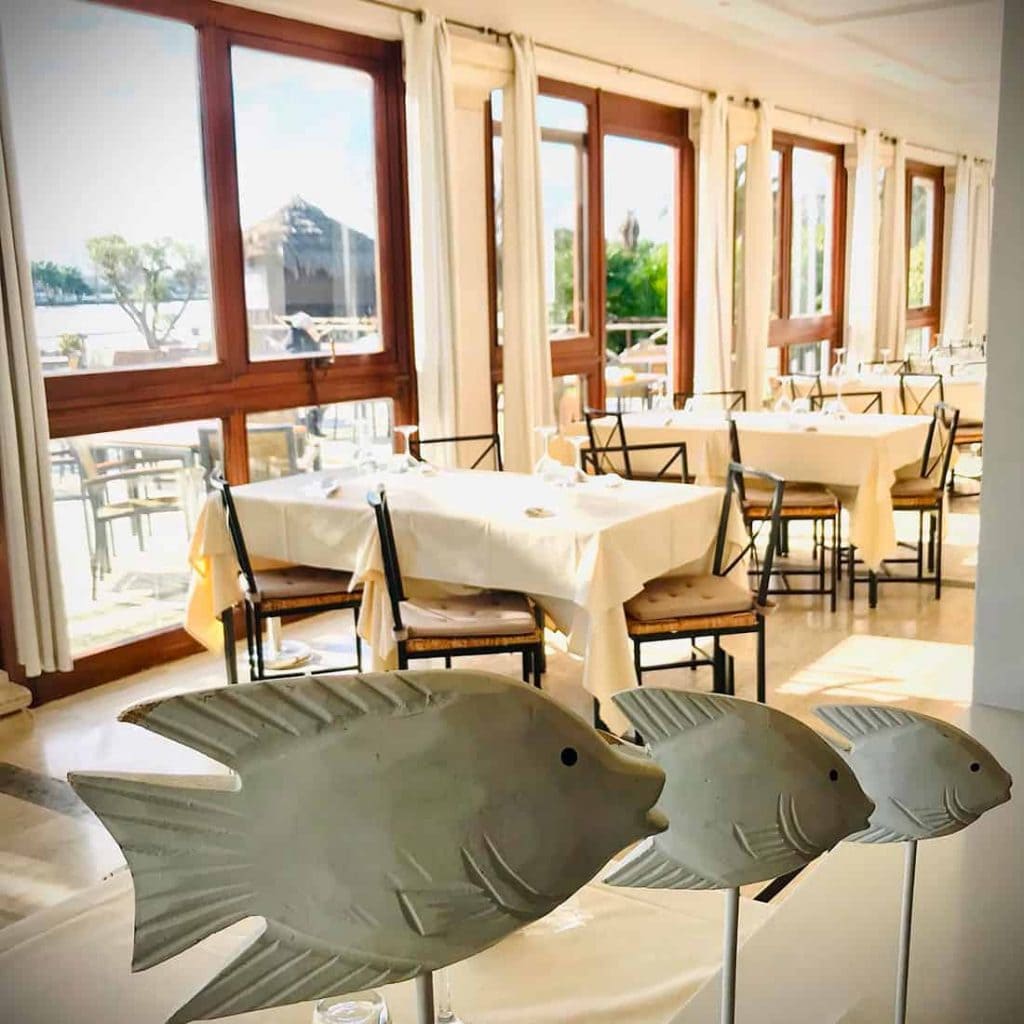 Gina a Porto Romano
Restaurant. Inside the Marina Resort Porto Romano, this is one of the town's most glamorous and popular dining destinations. In addition to the comfort of the ambiance, the place boasts a magnificent outdoor area with a view of the boats that is particularly atmospheric in the evening. The cuisine is based on top catch of the day in classic and creative preparations. Well-stocked cellar.
Gina a Porto Romano - via Costalunga, 31 - 06 6583143 - ginaaportoromano.it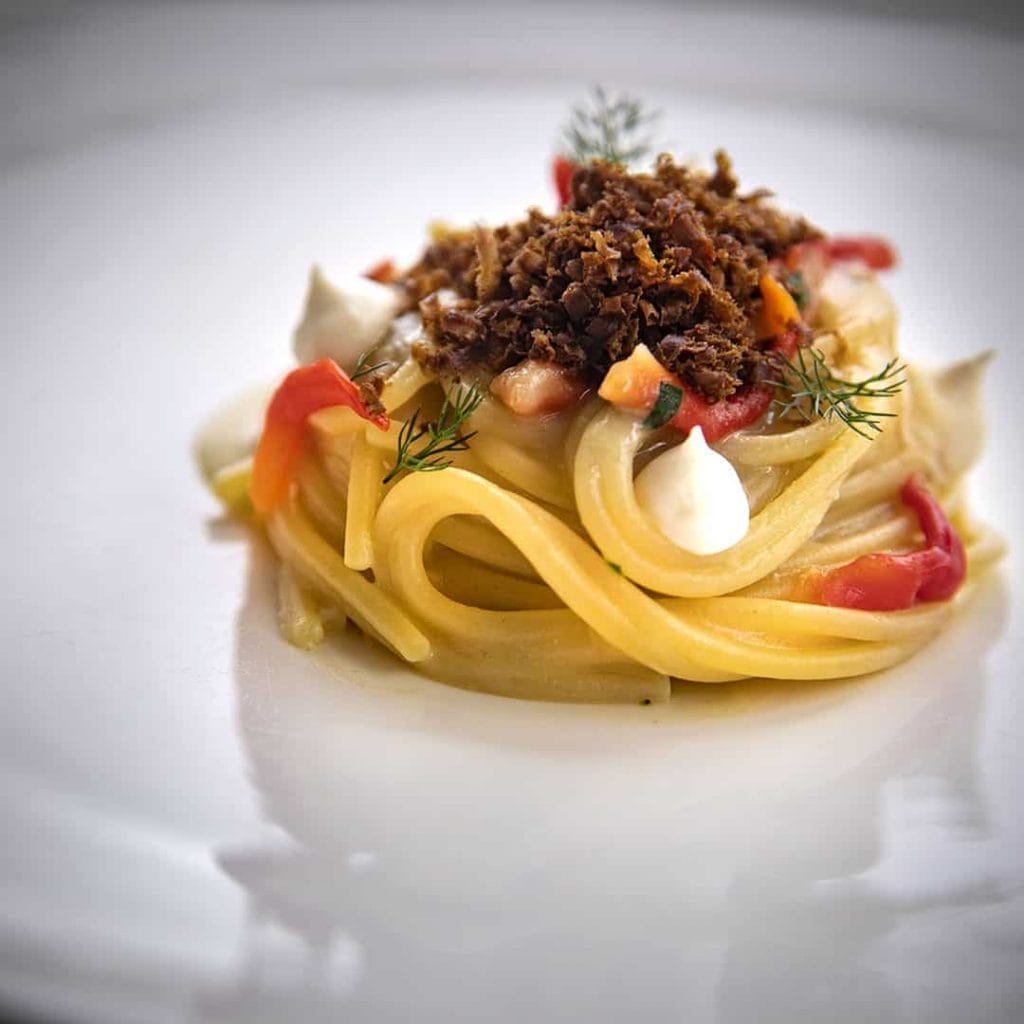 Osteria dell'Orologio
Restaurant. Marco Claroni and Gerarda Fine, chef and dining room manager, have made their Osteria one of Fiumicino's gourmet destinations. For several years now, Claroni has been working with fish in a 'norcina' key: his seafood charcuterie is a must. For the rest, it is best to rely on one of the tasting menus (there are also ones only focussed on appetisers!). Extensive wine cellar.
Osteria dell'Orologio - via della Torre Clementina, 114 - 06 6505251 - osteriadellorologio.net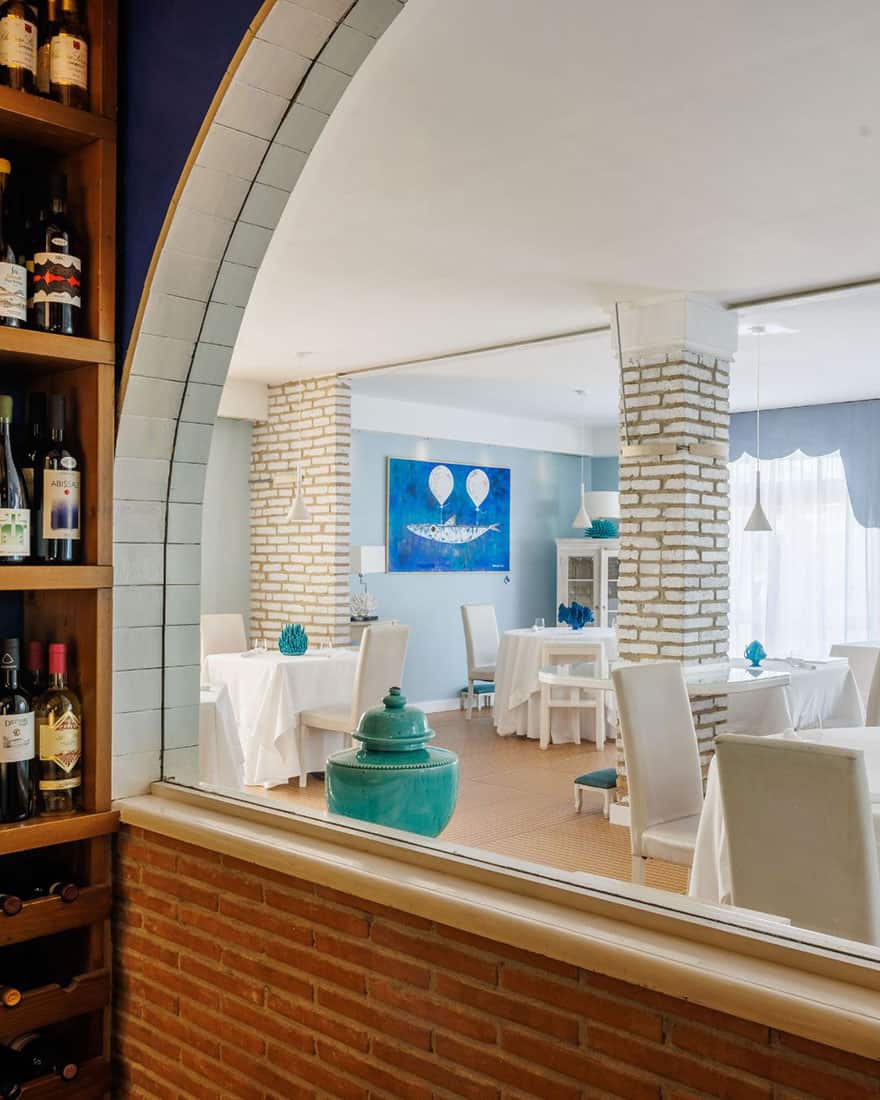 Pascucci al Porticciolo
Restaurant. Tre Forchette in the 2023 Ristoranti d'Italia guide, it is one of the best seafood restaurants on the Peninsula, as well as the laboratory and cradle of ideas of Gianfranco Pascucci, a connoisseur and promoter unlike any other of fish ingredients and marine biodiversity. An experience in this graceful and candid dining room is a journey into the thousand nuances of fish, even the humble kind of fish, but first and foremost an unforgettable moment of comfort and relaxation. Also thanks to a targeted selection of wines and the refined service of Vanessa Melis, the lady of the room.
Pascucci al Porticciolo - via Fiumara, 2 - 06 65029204 - pascuccialporticciolo.com
Il Tino
Restaurant. In a bright, light-coloured environment with an open cooker, chef Lele Usai offers a creative and cross-pollinated all-seafood menu, between Asian-style cuts and concentrated broths and the fundamentals of French cuisine teachings. All in pictorial dishes that recall the seabed and the coastal landscape.
Il Tino - via Monte Cadria, 127 - 06 5622778 - ristoranteiltino.com
Where to eat in Fiumicino: the best bistros and wine bars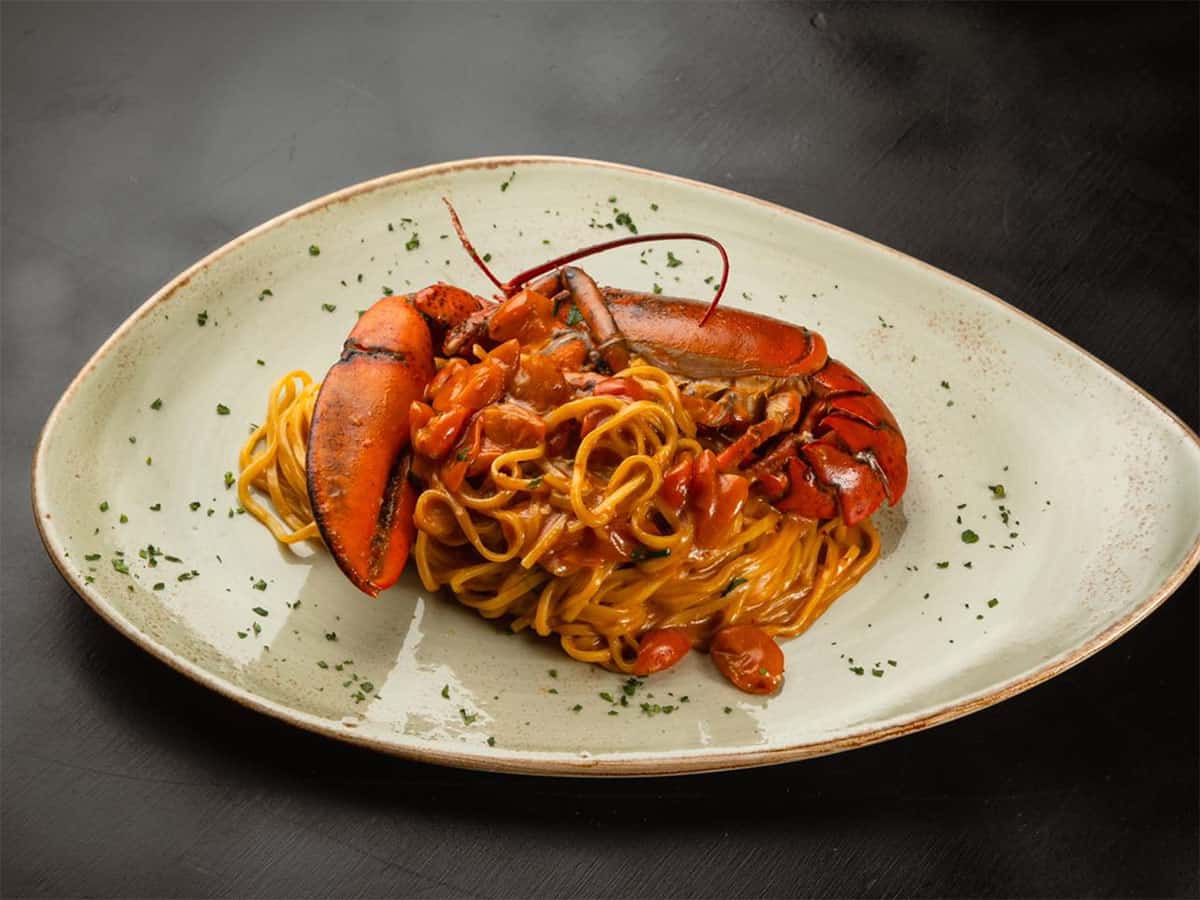 Cielo bistrot
Bistro. A modern, cosy, well-kept restaurant with an outdoor area, open from morning until late at night. There is a range of fine breakfasts, good cocktails (for aperitifs or after dinner) and proper meals that celebrate the sea and offer solutions for lovers of land and meat, including barbecues and burgers. Also pizza, but only in the evenings. Cellar in line with the rest of the offer.
Cielo bistrot - via della Torre Clementina, 154 - 06 6506368 - cielofco.it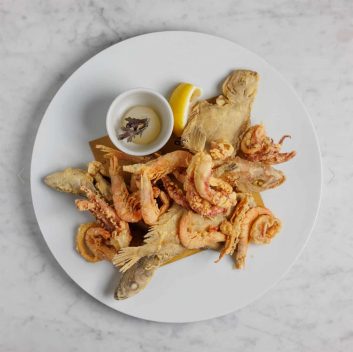 Follis
Bistro. Opened by three passionate partners, it has earned a prominent place among the town's dining destinations. Restaurant and cocktail bar, fashionable look, outdoor seating, it is preparing to become the place to be of the summer season. Chef Daniele Celso - together with his large young brigade - offers two lines of cuisine, one more classic (living) and the other more creative (slowly). There is also a fine wine list.
Follis - via della Torre Clementina, 146 - 06 39915713 - follisristorante.it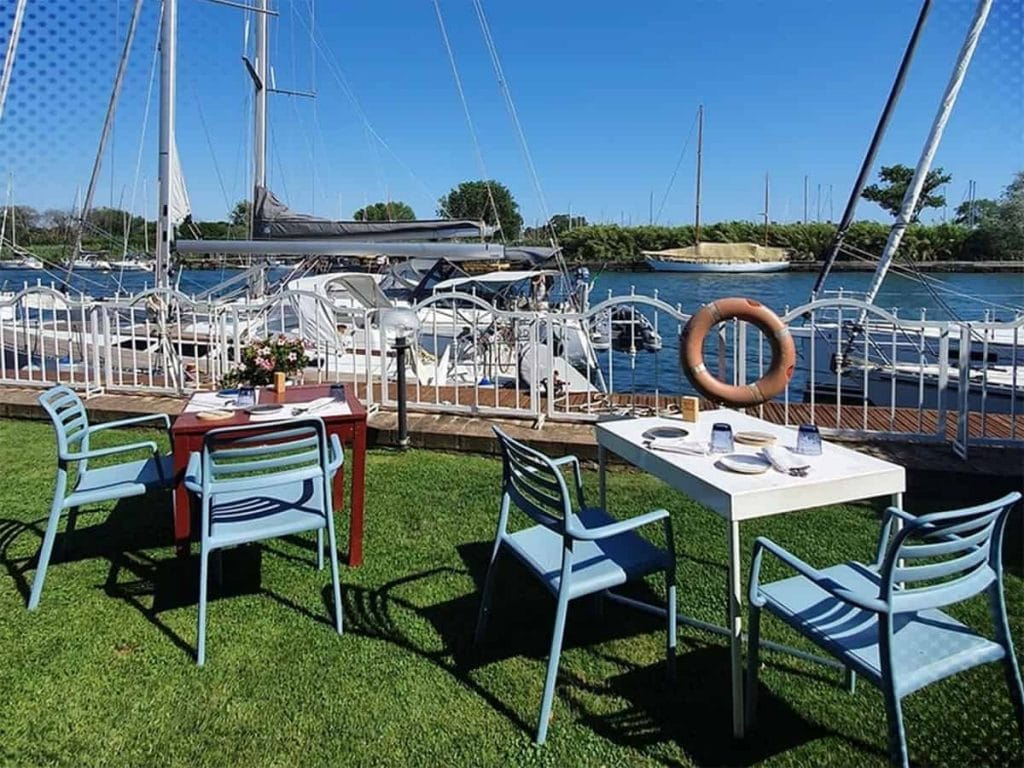 QuarantunoDodici
Bistro. It is the spin off of Il Tino (see above) gourmet on the first floor of the Nautilus Marina Yacht Club. Here we are on the ground floor, with tables by the Fiumicino river. The offer always revolves around the flavours of the sea and the signature, in the kitchen, is of owner and chef of both tables, Daniele Usai. Here he offers a more classic line with selected fish ingredients and local products. Fine drinking, too.
QuarantunoDodici - via Monte Cadria, 127 - 06 6581179 - quarantunododici.it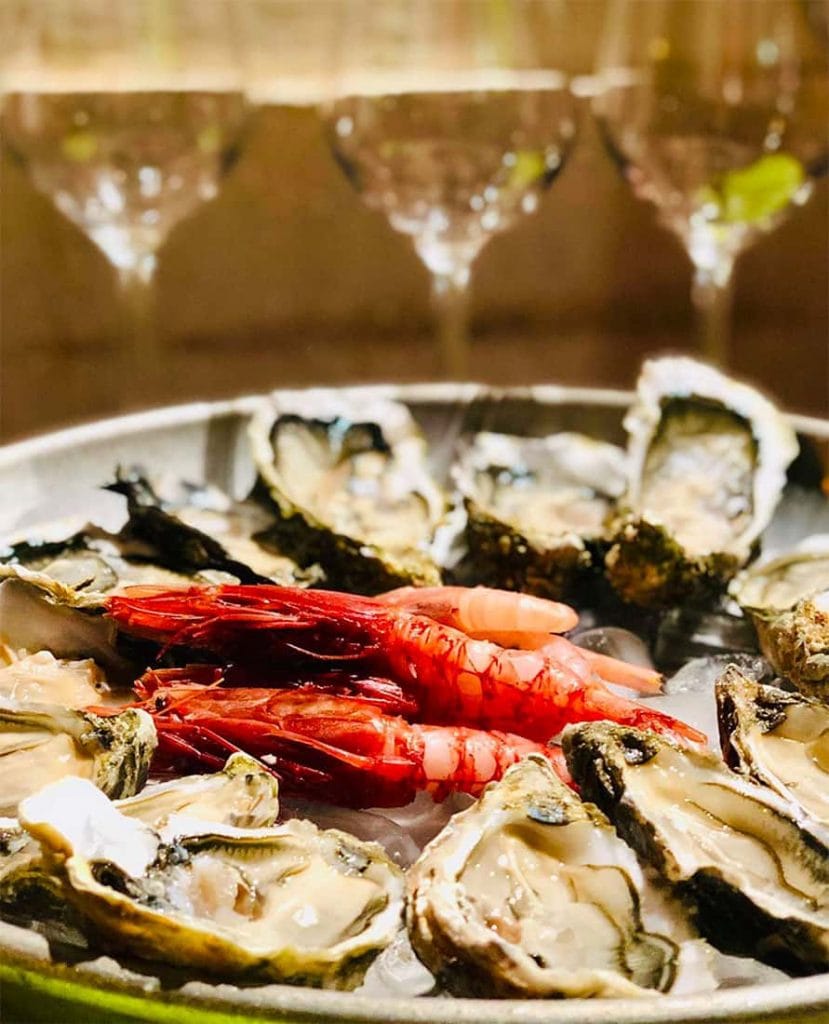 Enoteca Ostricheria
Wine Bar. Paola Isopo's place is best known for its oysters, of all types, depending on the season, from Belons to Marennes, from Fines to Speciales de Claires, imported directly from Brittany and Normandy. The wine list is curated and personal, with Champagne as the protagonist.
Enoteca Ostricheria wine bar - via della Torre Clementina, 122 - 06 65048153 - Facebook page
Where to eat in Fiumicino: the best pizzerias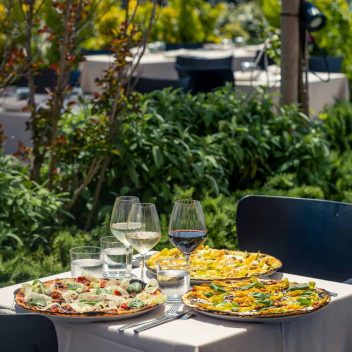 Pizzeria Clementina
Pizzeria. Luca Pezzetta, in partnership with Jacopo Rocchi (of the historic Rustichelli pastry shop), offers different types of pizza, from the Romana, the workhorse, to the 'quadruccio' (a pizza by the slice that becomes an appetiser), passing through the 'padellino' variant. There is no shortage of tasty supplì and, to close, fried krapfen and stuffed maritozzi. Drinks include draught beer, wines and some French bubbles.
Clementina pizzeria - via della Torre Clementina, 158 - 328 8181651 - pizzeriaclementina.it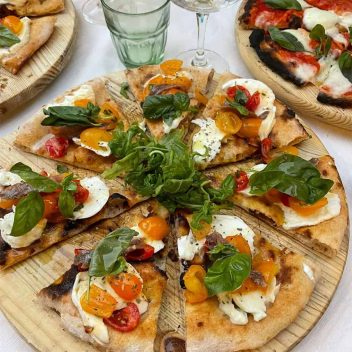 Pizzeria Quaranta
Pizzeria. More than twenty years of honourable career for the Quaranta family business. Their strong point is meticulous attention to the choice of ingredients: stone-ground flour and organic extra virgin olive oil in the first place. The pizzas, moreover, are made with sourdough starter and baked in a wood-fired oven. Also worth trying are the fried dishes and the dishes from the kitchen.
Pizzeria Quaranta - via L. Rendina, 22a - 06 6581199 - pizzeria40.com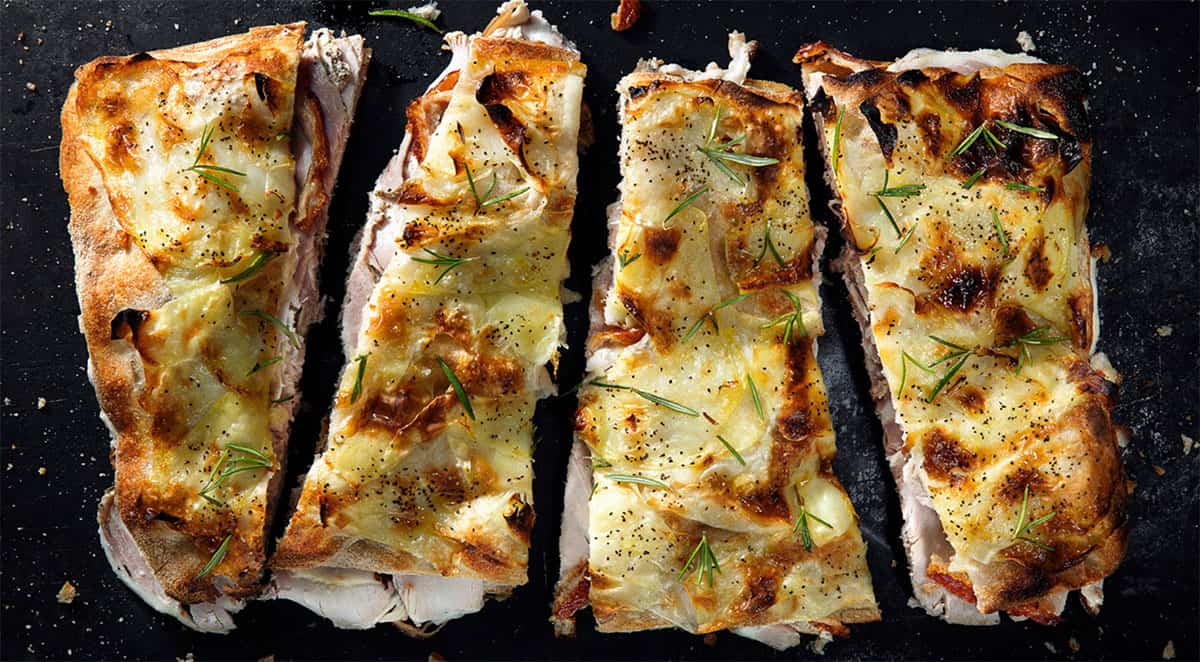 Sancho
Pizza by the slice. The Di Lelio family knows how to win diners over from the first bite with a crispy pizza boasting a light, well-baked and fragrant dough. Among the toppings, which follow seasonality, you are spoilt for choice. Even the fried food is very good, with different and mouth-watering combinations every day.
Sancho - via della Torre Clementina, 142a - 06 6580690 - pizzeriasancho.it
Where to eat in Fiumicino: the best gelaterias and pastry shops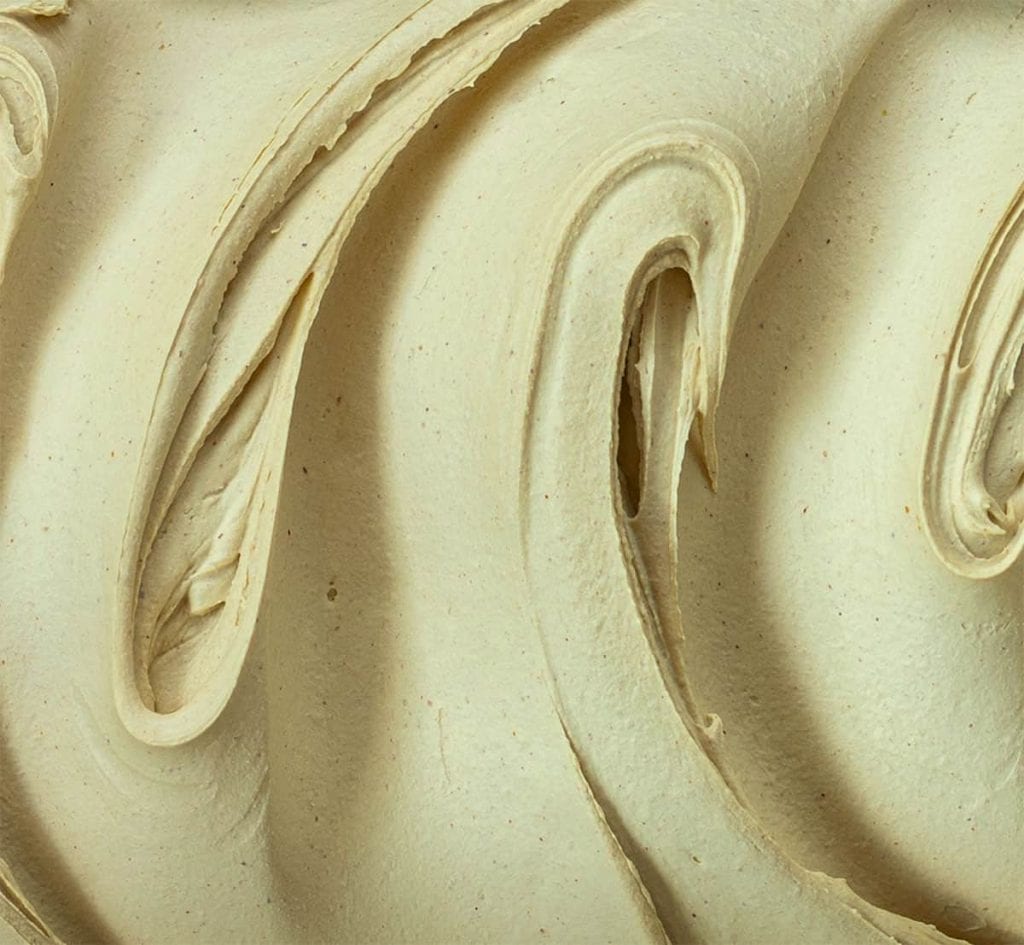 Lenci in Darsena
Gelateria. Vincenzo Lenci is not only an experienced owner and artisan, but also a point of reference in the area. His gelato is creamy and never too sweet, be it caramel with Trapani sea salt and chocolate biscuit, or 'coffee crunch' with vanilla wafer and coffee sauce, or any of the fruit variants. Also coffee bar and aperitifs.
Lenci in Darsena gelateria - viale Traiano, 133 - 06 83923736 - Facebook page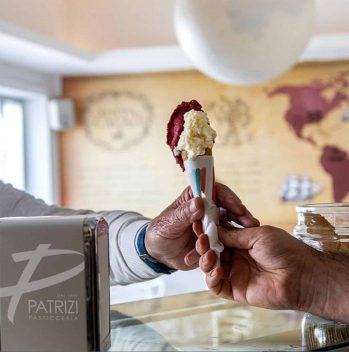 Patrizi
Pastry shop. You always make bella figure (good impression) with a tray of Patrizi pastries: diplomats, cassatinas, Mont Blanc (exquisite), soft and well-filled cream puffs. But you also stop here for breakfast, with pastries filled with mouth-watering spreads or fragrant jams. The maritozzi with whipped cream, festive and holiday cakes are excellent (the pastiera is a guaranteed win), as are the marron glacé, pandoro and panettone.
Patrizi - piazza G. B. Grassi, 6 - 06 6505200 - pasticceriapatrizi.it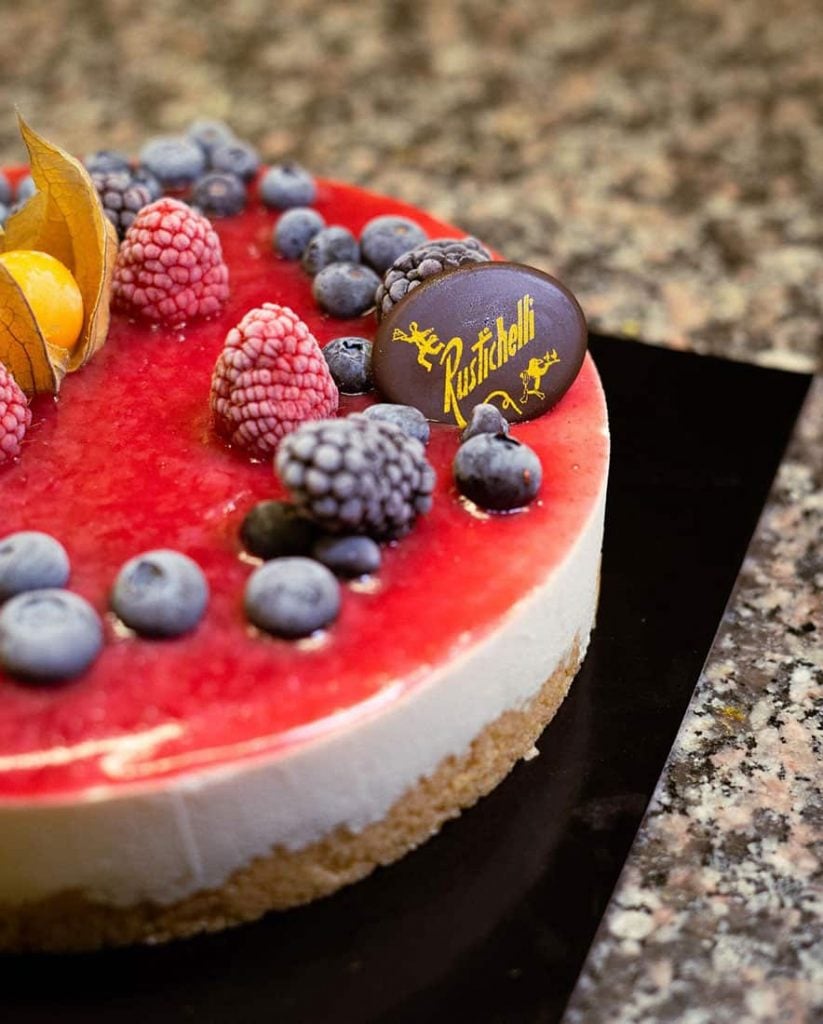 Rustichelli
Café & Bar. A trustworthy and historic venue, with an all-round quality offer, starting with breakfast marked by leavened pastries and croissants of the house as well as properly extracted espressos and cappuccinos. The pastry section is rich, the gelateria is good, and the aperitifs and savoury snacks are well prepared. Outdoor tables.
Rustichelli - via G. Giorgis, 25 - 06 6522645 - barrustichelli.it
Where to eat in Fiumicino: farms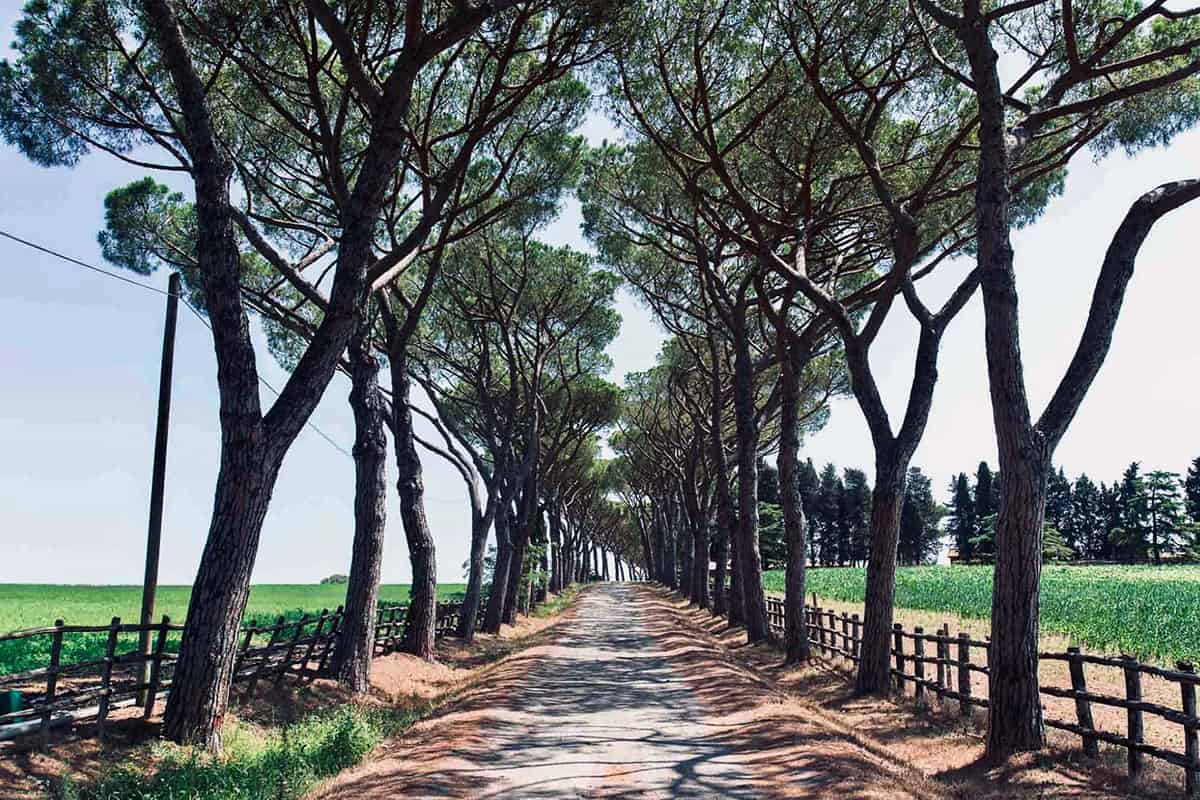 Ammano azienda agricola
Farm. Managed with the help of his family, Luigi De Angelis' farm is a model organic farm of over 200 hectares, with cultivations of durum wheat and grains, pig and cattle breeding, processing of milk into fresh and aged cheeses, production of pasta, cured meats and extra virgin olive oil, all of which can be purchased at the on-site sales outlet.
Ammano farm - via di Tragliatella, 397 - 340 3798581 - ammano.net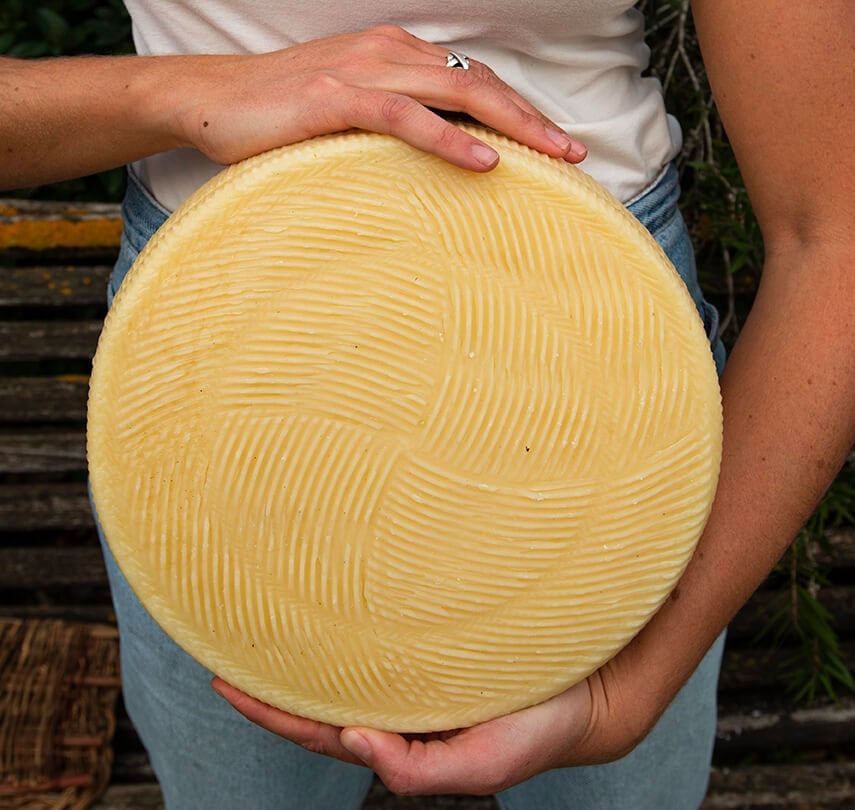 Biolà azienda agricola
Farm. A family-run organic farm for generations, it produces milk, dairy products, yoghurt, gelato, cheese and beef also grass fed, with the possibility to order online and pick up at the farm or at one of the travelling sales outlets.
Biolà azienda agricola - fraz. Aranova - via Aurelia, 2449 - 06 6674653-338 2565400 - biola.it
by Clara Barra and Valentina Marino
In the cover photo, the terrace of Gina restaurant in Porto Romano