Gregorio Rotolo doesn't need much of an introduction: spokesperson of cheese making of Abruzzo, shepherd and cheese maker in Scanno––jewel town of the L'Aquila hinterland––has long found acclaim beyond regional borders, making himself known throughout Italy and abroad.
Gregorio Rotolo: Bio Agriturismo Valle Scannese
An authentic Abruzzese, Gregorio, appears as shy but is genuine and sincere, is generous and welcoming, just like his Bio Agriturismo Valle Scannese, a family-run business set in the most pristine nature, with sheep, cows and goats free to graze in organic pastureland.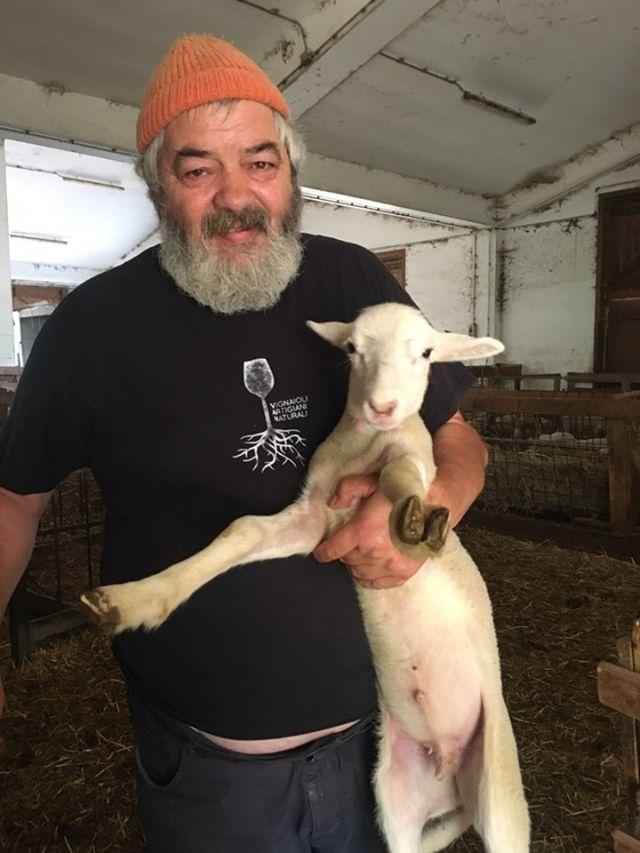 The cheeses of Gregorio Rotolo
Determined and unique, like his cheeses, products born from a tradition that has lasted for almost 50 years (it was 1970 when Gregorio's father first started the business that later became a source of pride for the entire village), and that doesn't cease to amaze. There is the famous black rind ricotta scorzanera, pecorino declined in many nuances, and then there's Gregoriano, a soft cheese resulting from the combination of raw sheep's milk and lactic coagulation, that is, without rennet, but only with natural starter cultures.
Where to buy Gregorio's cheese
The farmstead hosts guests who can sleep, eat (and well, simple local dishes that feature home-grown products and other local ingredients) and buy cheese, as well as different types of meats, one better than the other. The farm is furthermore open to the public throughout the year, and visitors can venture out among the stables to see the animals raised with great care and utmost respect.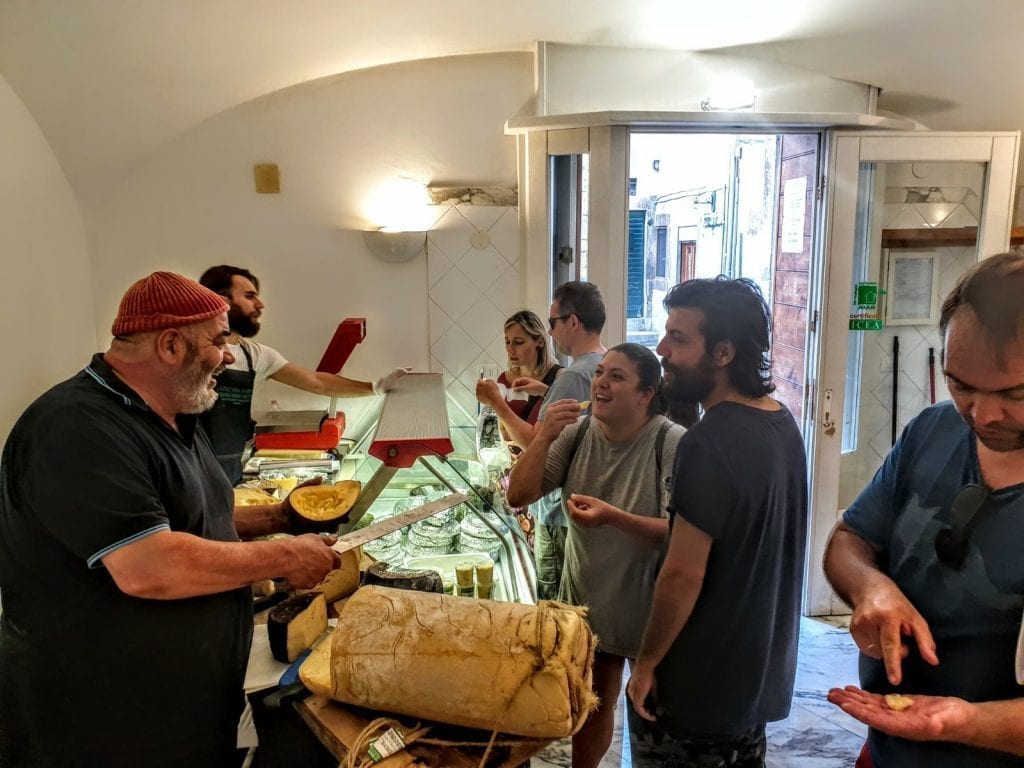 The shop in Scanno
Gregorio's cheeses can also be purchased at the historic shop in the village, next to the Sarracco fountain. The shop had closed for the past winter and has reopened for a few days with many new features. The shop redolent of dairy specialtied presents itself in great style with a tasteful overhaul, with wood panelling dominating the scene, in pure Abruzzo style.
Il rinnovo della bottega
At the center of the scene is a large glass walk-in refirgerator, from which visitors can admire the house specialties, also sold at the counter, now slightly moved to the corner to make room for a walnut wood table where customers can taste the products. The cheeses, in fact, will always be available for tastings, and soon the store will also feature different ingredients made by niche Abruzzo producers. Wine, extra virgin olive oil, saffron and much more: Gregorio himself selects the best products of the area, and welcomes them in his shop.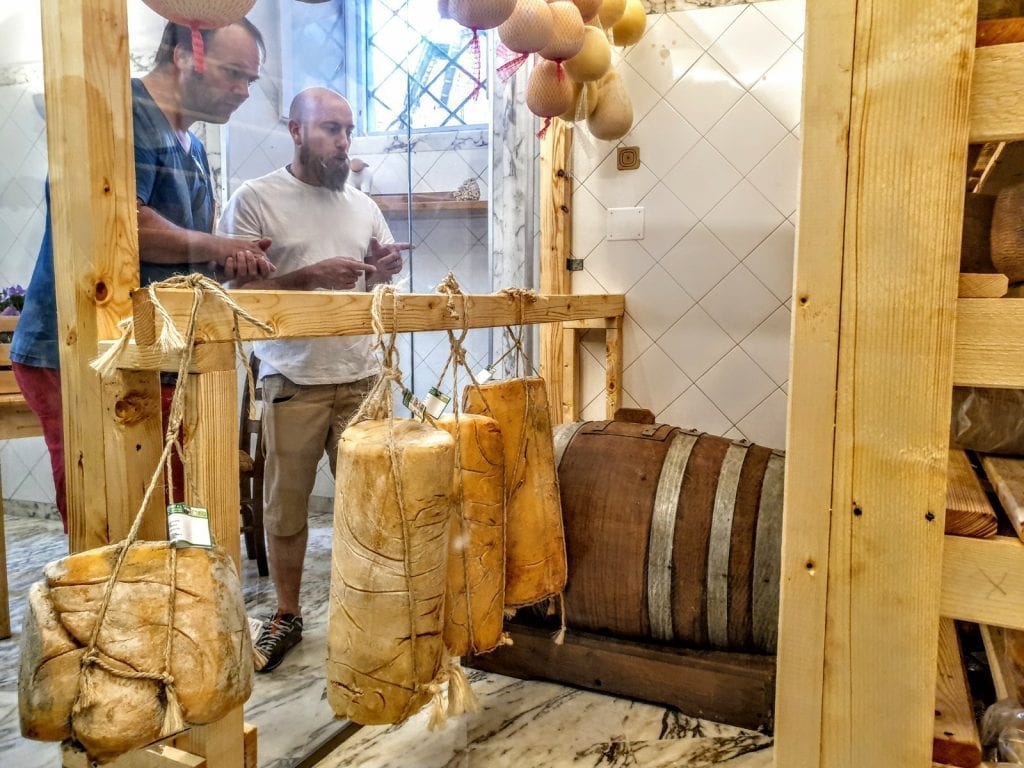 The new cheeses
In short, this is a true paradise for lovers of good taste, who will find the usual Gregorio products plus some good new ones, such as formaggio di vino, the latest creation: a mature cow's milk cheese, which is pierced and then dipped in Montepulciano d'Abruzzo wine, rich in unmistakable aromas and flavours: those of the Abruzzo tradition.
Bio Agriturismo Valle Scannese, retail point in Scanno (AQ) – via Abrami, 21 -www.facebook.com/Bioagriturismovallescannese
by Michela Becchi