Neapolitan pastiera, classic tiramisu, casatiello, as well as Carnevale fritters, the Sex on the Beach cocktail and sangria: these were the recipes most searched by users in 2018, traditional and evergreen dishes and drinks that never go out of style. This year, we wanted to dwell more on the products, and focusing on the most trendy foods on Google we found specialties that we had previously highlighted on the monthly issue, such as gelato or tomato. Here are the 10 foods that broke the web in the last 12 months.
Most searched foods of 2019

Pizza
Sold by weight or in pie form, Neapolitan or Roman: pizza is always the ideal solution for us Italians. The major online searches were done the in Campania, Veneto and Lazio regions, but we are sure that the love for this product is common to all in Italy, from North to South. Some even tried tackling making pizza at home, following recipes and suggestions from expert pizza masters, and others seeking the best places to taste the really good ones: in any case, pizza is one of the best foods in the world.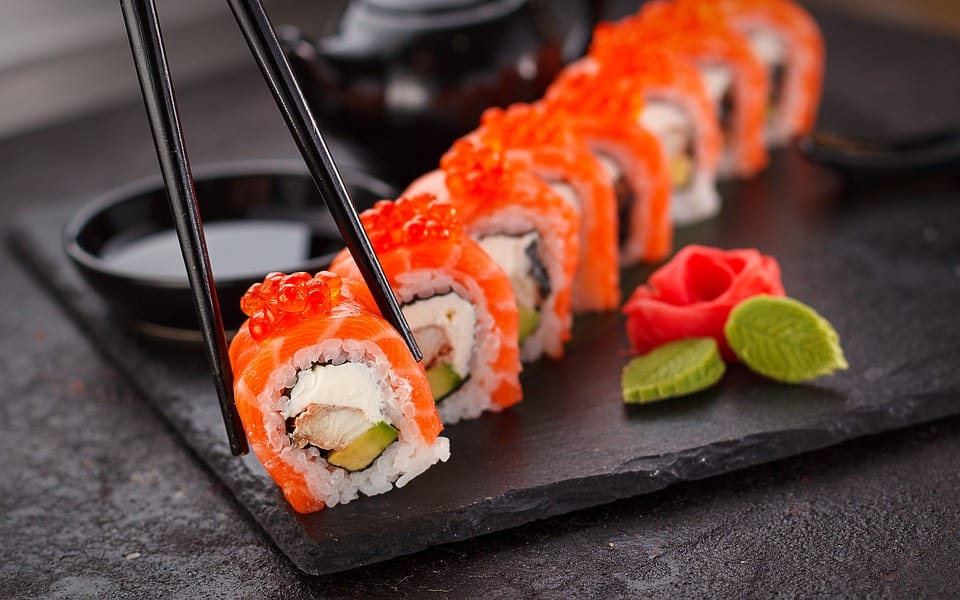 Sushi
Sushi as we know it today, in particular nigiri, rice patties with a slice of raw fish on it, was born in the 19th century in Tokyo stalls selling food in the street. The fish was shipped to the Tokyo port, together with Nori seaweed and rice, three ingredients that were assembled together to form the characteristic bites. Over time, due to hygiene rules, it stopped being street food and became a dish in every respect, since the end of the Fifties often served on a kaiten conveyor belt that presents various dishes on the counter, so that customers can choose what they prefer. Sushi bars seem to be a phenomenon that will last a while (popular especially in the North, in Lombardy, Veneto and Piedmont, according to web searches), but Japanese tradition includes so much more than the sushi, sashimi and tempura tryptic.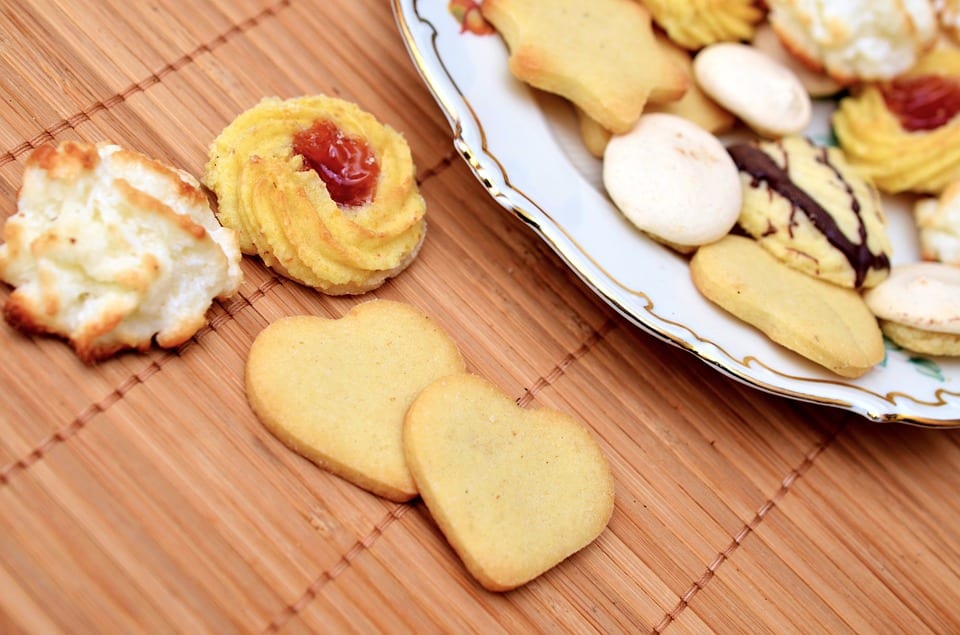 Biscuits
Italy boasts a great repertoire of dry pastries: in fact, each region holds historical and delicious recipes that are often very simple and made with very few ingredients. A primordial kind of biscuits already existed in Ancient Rome, but a fundamental change was provided by the kitchens of medieval monasteries, where artisan pastries and shortbreads were being baked, as well as liqueurs and other specialties that later deeply influenced Italian cuisine. The first biscuit factories were born instead in the 19th century, a period in which small foresighted factories of the great contemporary confectionery industry began to appear. With the imminent holiday season, we're sharing the special recipe to prepare glazed snowflake-shaped cookies, perfect for the Befana stocking or hanging as an edible ornament for the tree.
Torta (cake)
A rather generic term, with which one can indicate many types of desserts: from soft breakfast cakes, to "grandma" cake, a shortcrust shell that contains a generous layer of custard and pine nuts. And then there are all the foreign cakes, from carrot cake to red velvet, classics of the Anglo-Saxon tradition that have long conquered the Italian palate. In any case, cake remains one of the most popular recipes on the web, perfect for finishing a meal or starting the day.
Melanzane (eggplant)
Black or white oval, long and black, round lilac, purple striped, red Rotonda and many other varieties, each with its own taste and characteristics: eggplants are among the Italians' favorite vegetables in summer, protagonists of many traditional recipes, from parmigiana to caponata. But eggplant can also be used in creative and original ways: for example, to make a puree eaten with croutons or, as Niko Romito teaches us, in a sliced vegetarian roast. At the moment, they're not available and we will have to wait until next summer to have them back in the market.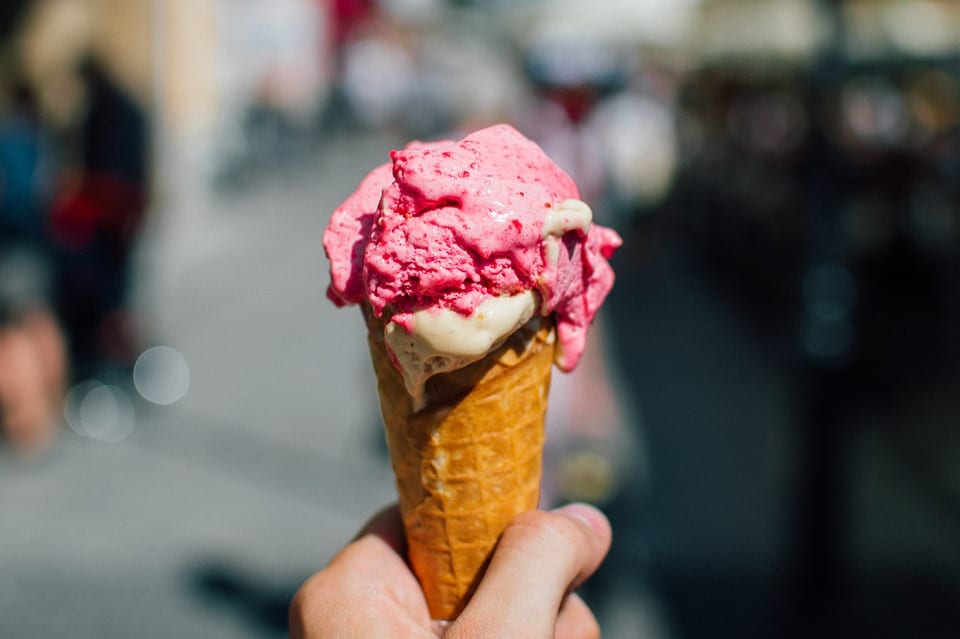 Gelato
A trend that we had identified for some time, with the Gelaterie d'Italia guide now in its 4th edition (release due for the beginning of 2020), collecting the best plòaces for gelato. We also did a feature on gelato on the June 2019 monthly issue, an in-depth analysis by Silvia Cittadini (the guide's co-curator) which investigates the past, present and future of Italian gelato making, lending a more complex image of a product that Italians love and consume profusely. No wonder, therefore, that it's also one of the most searched foods of the year on Google and YouTube. Where? In particular in the Sicily, Lazio and Tuscany regions. Wherever you are, here's a guide to identify proper gelato.
Artichokes
Few people know that Italy is the world's largest artichoke producer. Either with a rounded or elongated shape, carciofi can be deep green and different shades, or characterized by purple streaks. Some varieties are thorny, others have rounded leaves, devoid of thorns. According to the phenological cycle, a distinction is made between autumn or re-budding varieties and spring or unifier varieties. Italian users who have searched for the word "artichoke" are mostly found in Basilicata, Puglia and Liguria.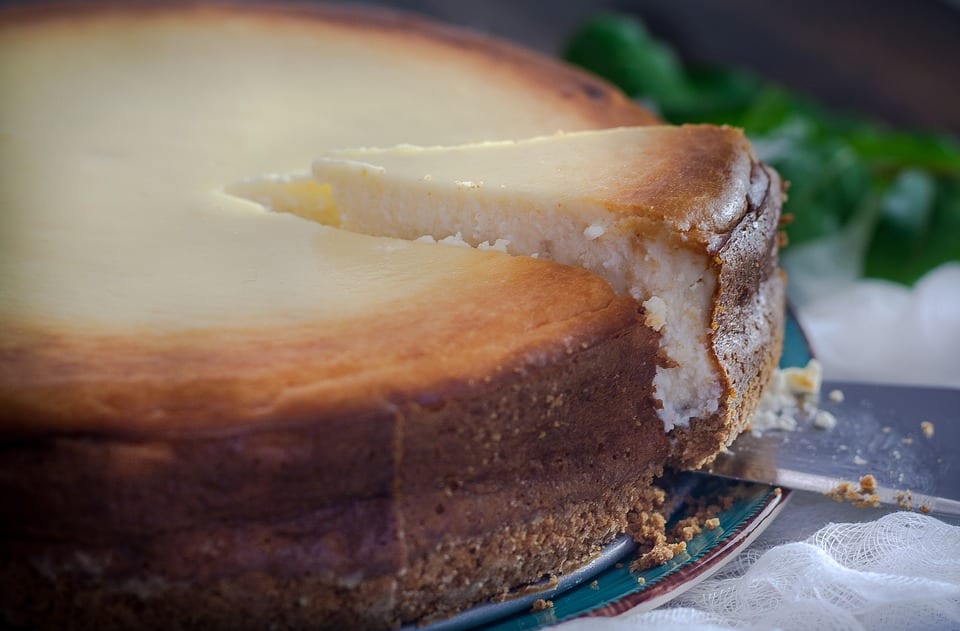 Cheesecake
When you walk in a bakery in America, choosing a cake can be difficult. Among the most popular recipes is cheesecake, in all its variations. There is the "raw" type, in which the cheese is mixed with icing sugar and vanilla, whipped cream and sheet gelatin to obtain a frothy mixture that's spread on a crumbled graham cracker and butter crust, chilled in the fridge. Then there's the baked version, which is enriched with beaten eggs and is baked in the not too hot oven until lightly browned, that leaves the inside of the cake a little more creamy. Different still is New York Cheesecake, which uses sour cream and double cream.
Tomato
In regards to when tomato arrived in Europe we have talked extensively, as well as of its endless uses in the kitchen, from the preparation of sauces and the various pairings with bread, from panzanella to friselle. The ideal recipe for this season? Pappa al pomodoro, a warm soup typical of the Tuscan tradition, made with day-old bread, tomato, extra virgin olive oil, herbs and vegetable broth.
Mushrooms
The 2019 web searches have elected users of Tuscany, Liguria and Sicily as great fans of mushrooms. Savoury side dish, ideal accompaniment to many dishes, but also a delicious condiment for pasta and risotto, as well as a tasty filling for savoury pies and crêpes: versatile and tasty, mushrooms have inspired chefs from all over the world over the years. Many have sought in this product the stimulus to invent new creations and unusual combinations. An example is the recipe by Ciro Scamardella, made with chickpeas and guanciale. Here it is!
Recipe: Maccaturo, chickpeas and mushrooms by Ciro Scamardella

For the chickpea cream
Ingredients
500g chickpeas
70g carrots
70g celery
70g onion
10g fresh ginger
20g guanciale
1 rosemary sprig
100g white wine
Vegetable broth
Soak the chickpeas in water overnight. Drain and rinse. Brown the cubed guanciale in a pan and add the rosemary and minced vegetables. After a few minutes, deglaze with the wine. Add the chickpeas and cover with vegetable stock. Put everything in a pressure cooker and, once it hisses, cook one hour on low. Drain the chickpeas and blend them, keeping aside the cooking water that will serve as emulsifier. While blending, season with soy sauce, lemon juice and garlic flavoured oil.
For the mushrooms
Ingredients
200g shitake
50g beurre noisette
1 fresh thyme sprig
40g veal jus
5g oak-aged red wine vinegar
Salt and black pepper
Cut the mushrooms into large pieces and cook them in a non-stick pan without adding fat, to toast them on the sides; then add the beurre noisette and the fresh thyme leaves. Complete with the jus and deglaze with the vinegar, glaze everything well and adjust with salt and pepper
For the hazelnut gomasho
Ingredients
200g hazelnuts
3% salt
Lightly moisturize the hazelnuts in a pan with a vapourizer. Add the salt and start toasting over low heat, continuing to move the hazelnuts in order to toast them evenly. To complete roasting, cool quickly and blend for a few seconds at maximum speed, so as to obtain a powder with different size grains.
For the chickpea foam
Ingredients
500g chickpea cream
160g heavy cream
220g egg whites
Blend the chickpea cream with the heavy cream and egg whites. Once the ingredients are well emulsified, pour in a fine mesh chinoix to get rid of any lumps. Load a large siphon with 2 charges, place in the roner at 65°C for 2 hours before serving.
For the mushroom powder
Ingredients
200g porcini waste parts
Put all the mushrooms waste parts in the dehydrator's special perforated drawer, in order to create even air circulation for a complete dehydration, which takes place at 60°C. As soon as the mushrooms are all dry, blend them in a spice mill to obtain a fine powder.