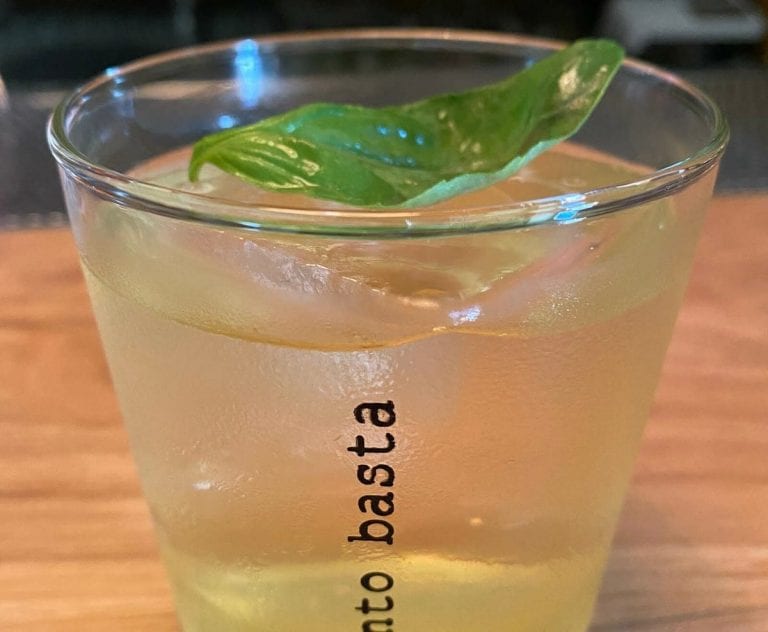 If you're looking for a tasty summer drink, here's a cocktail recipe by bartender Diego Melorio.
Punta Palascìa, between the Adriatic and Ionian Sea
Capo d'Otranto or Punta Palascìa, considered the divider between the Adriatic and Ionian Sea, is also the easternmost point of Italy, where the sun rises first over the peninsula. And it's precisely at dawn that the sun illuminates his native and wonderful Salento. Diego Melorio dedicates this beverage to Salento, finding inspiration in the most representative products of his land and in their seasonality. The grappa––which acts as an alcoholic shoulder––is distilled from Apulian moscato grapes, the Cornula liqueur is obtained from the maceration of carob berries, the cornetto sweet pepper, a typical ingredient of Salento cuisine, becomes an acidified syrup, while the tomato water for the soda is borrowed from Sicily. The explosive final touch is given by the Focumeo liqueur (with habanero pepper, saffron and bitter almond). All shaken, poured over an ice cube and decorated with a basil leaf.
Diego Melorio, Quanto Basta bartender
Diego Melorio, Apulian through and through, was born in Lecce in 1977. After high school he immediately began working to feed his great passion: skateboarding. He climbed the ranks from the bottom, as a dishwasher in a friend's restaurant, then moved on to the kitchen and finally to the front of the house. After a few years he accidentally landed behind a counter, tapping beer and washing glasses in a live music club. He then began a self-taught study period to become a real bartender, alternating summer and winter seasons between Otranto and Lecce. The meeting with Andrea Carlucci was crucial: in 2013 they opened Quanto Basta in Lecce together and, in 2017, with other partners, Cubi a Maglie. They are unstoppable…
Cocktail recipe
Ingredients
4,5 cl white grappa made with Moscato grapes
3 cl Essentiae del Salento, Cornula liqueur
3 cl sweet cornetto pepper syrup, acidified
5 cl soda from Pachineat pachino tomato water
1 dash Essentiae del Salento, Focumeu liqueur
Glass:
Old Fashioned
Technique:
Shake and Strain