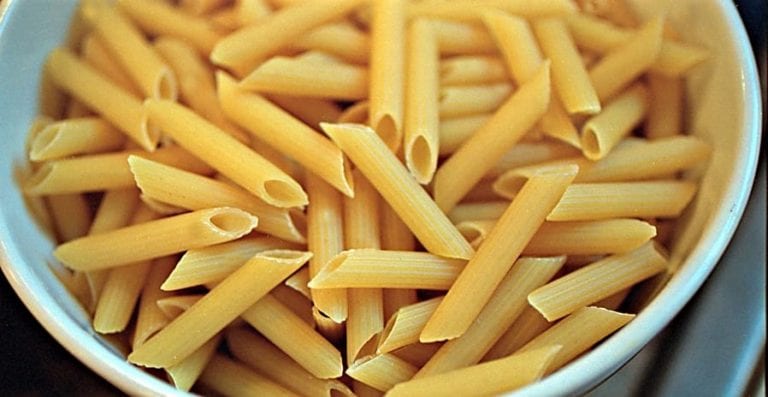 Pasta lovers, this recipe is for you: chef Davide Caranchini prepares a tasty dish with parmigiano and blueberry. Here is the recipe.
INGREDIENTS FOR 4 PEOPLE
320g penne
200 g fresh blueberries, rinsed
60 g black garlic, peeled and sifted
50 g Parmigiano Reggiano aged 36 months, grated
20 g whole milk
40 leaves of Mexican estragon (Tagetes Lucida)
Prepare a fondue with the milk and the grated cheese. Keep warm.
Extract the cold pressed juice of the blueberries and transfer the liquid to a large pan, where the pasta will finish cooking.
Cook the penne pasta in plenty boiling salted water for 2/3 of the time written on the package, drain and finish cooking in the pan with the blueberry juice. The pasta is ready when i twill have completely absorbed the blueberry juice. At this point blend with the black garlic pulp.
Plate the penne equally and finish each with drops of fondue and approximately 10 estragon leaves each.