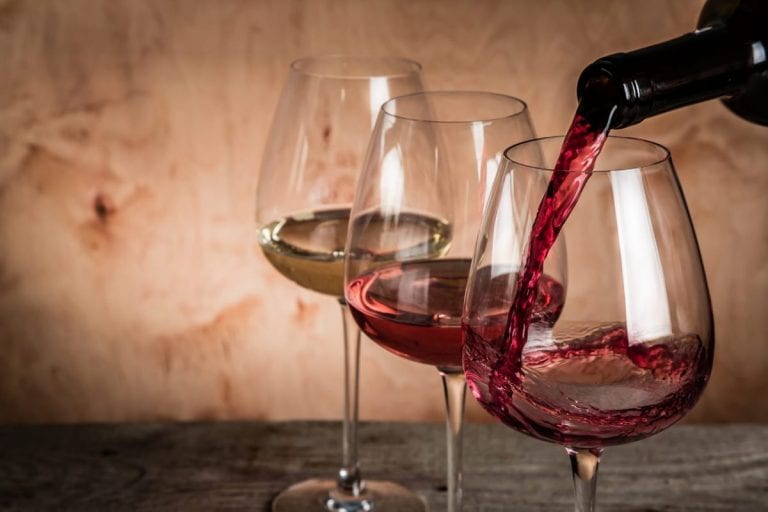 We reveal a sneak preview of the wines awarded with the Tre Bicchieri recognition in our guide Vini d'Italia 2021. Today we focus on Tuscany.
The best wines of  Tuscany
Tuscany is turning 90. And this year it confirmed its state of grace: Tuscany is, once again, the region with the most Tre Bicchieri in our Guide. It's been helped, of course, by some very good vintages for its premium wines and reserves, such as 2015 and 2016, and by years that play off one another, like sunny 2017 and cooler 2018. In no other region (with the sole exception of Piedmont, perhaps) have producers' profits been so consistently reinvested in their vineyards, wineries and professional growth. On Tuscan soil we find the country's best enological talents, great international groups, great wine families such as Antinori and Frescobaldi who have been making wine since the late 1300s, all challenging each other. The magical hills of Chianti Classi-co, Montalcino, Bolgheri and the Maremma are an irresistible magnet for those who feel capable of making great wines. During our final tastings, 366 wines were reviewed, and we can assure you that between those that earned Tre Bicchieri and the 276 wines that finished with Due Bicchieri, the difference is very little.
Breaking down the geography, Chianti Classico is in the lead, with 22 wines from the region's beating heart earning Tre Bicchieri, together with Montalcino, which this year saw 18 Brunello di Montalcinos taking home golds (the best result ever, thanks to an excellent 2015). But Tuscany's other prestigious areas delivered as well: Bolgheri with 8, Vino Nobile di Montepulciano with 5, Carmignano with 2, Rufina with 1, San Gimignano with 3, while smoking-hot Maremma scored 7 awards (2 Morellino di Scasanos and 5 IGTs), Montecucco 2, passing through Cortona to Parrina and the small appellation of Orbetello, which offers a view of the Argentario promontory. Ant that's not to mention the region's Supertuscans and the great classics that bear its name, mainstays in wine collections worldwide. Paying tribute to Tuscany's vitality and verve, we greet all the producers that have, for the first time, earned Tre Bicchieri: they are Bertinga, Bibbiano, Caiarossa, Casisano, La Madonnina, San Polo and Ridolfi. This last, acquired in 2011 by Giuseppe Valter Peretti and expertly managed by Gianni Maccari, surprised us with its classic style, which is increasingly focused and sophisticated.
Tre Bicchieri 2021
Alessandro Dal Borro Syrah '16 – Il Borro
Aria di Caiarossa '16 – Caiarossa
Baron'Ugo '16 – Monteraponi
Bolgheri Rosso Rute '18 – Guado al Melo
Bolgheri Rosso Sup. Grattamacco '17 – Grattamacco
Bolgheri Rosso Sup. Le Gonnare '17 – Fabio Motta
Bolgheri Rosso Sup. Ornellaia '17 0- Ornellaia
Bolgheri Rosso Villa Donoratico '18 – Tenuta Argentiera
Bolgheri Rosso Volpolo '18 – Podere Sapaio
Bolgheri Sup. Sassicaia '17 – Tenuta San Guido
Bolgheri Varvàra '18 – Castello di Bolgheri
Brunello di Montalcino '15 – Baricci
Brunello di Montalcino '15 – Camigliano
Brunello di Montalcino '15 – Casisano
Brunello di Montalcino '15 – Le Chiuse
Brunello di Montalcino '15 – Donatella Cinelli Colombini
Brunello di Montalcino '15 – Tenuta Fanti
Brunello di Montalcino '15 – Le Macioche
Brunello di Montalcino '15 – Poggio di Sotto
Brunello di Montalcino '15 – Ridolfi
Brunello di Montalcino '15 – Tenuta di Sesta
Brunello di Montalcino Giodo '15 – Giodo
Brunello di Montalcino Madonna delle Grazie '15 – Il Marroneto
Brunello di Montalcino Ripe al Convento di Castelgiocondo Ris. '14 – Castelgiocondo
Brunello di Montalcino Tenuta Nuova '15 – Casanova di Neri
Brunello di Montalcino V. del Suolo '15 – Argiano
Brunello di Montalcino V. Schiena d'Asino '15 – Mastrojanni
Brunello di Montalcino V. Spuntali '15 – Val di Suga
Brunello di Montalcino Vignavecchia '15 – San Polo
Campo di Camagi Cabernet Franc '18 – Tenuta di Trinoro
Carmignano Ris. '17 – Tenuta Le Farnete – Cantagallo
Carmignano Ris. '17 – Piaggia
Cepparello '17 – Isole e Olena
Chianti Cl. '18 – Badia a Coltibuono
Chianti Cl. '18 – Castello di Radda
Chianti Cl. '18 – San Felice
Chianti Cl. '17 – Val delle Corti
Chianti Cl. Ama '18 – Castello di Ama
Chianti Cl. Ducale Ris. '17 – Ruffino
Chianti Cl. Gran Selezione Capraia Effe 55 '16 – Rocca di Castagnoli
Chianti Cl. Gran Selezione Colledilà '17 – Barone Ricasoli
Chianti Cl. Gran Selezione Il Poggio '15 – Castello di Monsanto
Chianti Cl. Gran Selezione Valiano 6.38 '16 – Tenute Piccini
Chianti Cl. Gran Selezione Vign. di Campolungo '16 – Lamole di Lamole
Chianti Cl. Gran Selezione Villa Rosa '17 – Famiglia Cecchi
Chianti Cl. Lamole '18 – I Fabbri
Chianti Cl. Montaperto '17 – Fattoria Carpineta Fontalpino
Chianti Cl. Ris. '17 – Tenuta di Arceno
Chianti Cl. Ris. '17 – Bibbiano
Chianti Cl. Ris. '17 – Castello di Albola
Chianti Cl. Ris. '17 – Castello di Volpaia
Chianti Cl. Ris. '17 – Tenuta di Lilliano Chianti Cl. Tenuta S. Alfonso '18 – Rocca delle Macìe
Chianti Cl. V. Istine '18 – Istine
Chianti Cl. Vallenuova '18 – Tolaini
Chianti Rufina Nipozzano Ris. '17 – Frescobaldi
Colline Lucchesi Tenuta di Valgiano '16 – Tenuta di Valgiano
Cortona Syrah '17 – Stefano Amerighi
Costa dell'Argentario Ansonica '19 – Tenuta La Parrina
Duemani '17 – Duemani
Guardiavigna '16 – Podere Forte
I Sodi di San Niccolò '16 – Castellare di Castellina
Il Pareto '17 – Tenute Ambrogio e Giovanni Folonari
La Gioia '16 – Riecine
La Madonnina '17 – La Madonnina
La Regola '17 – Podere La Regola
Le Pergole Torte '17 – Montevertine
Maremma Toscana Alicante Oltreconfine '18 – Bruni
Maremma Toscana Baffonero '17 – Rocca di Frassinello
Montecucco Rosso Sidus '17 – Pianirossi
Montecucco Sangiovese Poggio Lombrone Ris. '16 – Colle Massari
Monteti '16 – Tenuta Monteti
Morellino di Scansano Calestaia Ris. '16 – Roccapesta
Morellino di Scansano Madrechiesa Ris. '16 – Terenzi
Nambrot '17 – Tenuta di Ghizzano
Nobile di Montepulciano '17 – Salcheto
Nobile di Montepulciano '17 – Tenute del Cerro
Nobile di Montepulciano I Quadri '17 – Bindella
Nobile di Montepulciano Il Nocio '16 – Boscarelli
Nobile di Montepulciano Le Caggiole '17 – Poliziano
Oreno '18 – Tenuta Sette Ponti
Orma '18 – Orma
Paleo Rosso '17 – Le Macchiole
Pinot Nero '17 – Podere della Civettaja
Solaia '17 – Marchesi Antinori
Valdarno di Sopra Merlot Galatrona '17 – Fattoria Petrolo
Vernaccia di S. Gimignano Carato '17 – Montenidoli
Vernaccia di S. Gimignano Ris. '16 – Panizzi
Vernaccia di San Gimignano L'Albereta Ris. '17 – Il Colombaio di Santa Chiara
Volta di Bertinga '16 – Bertinga