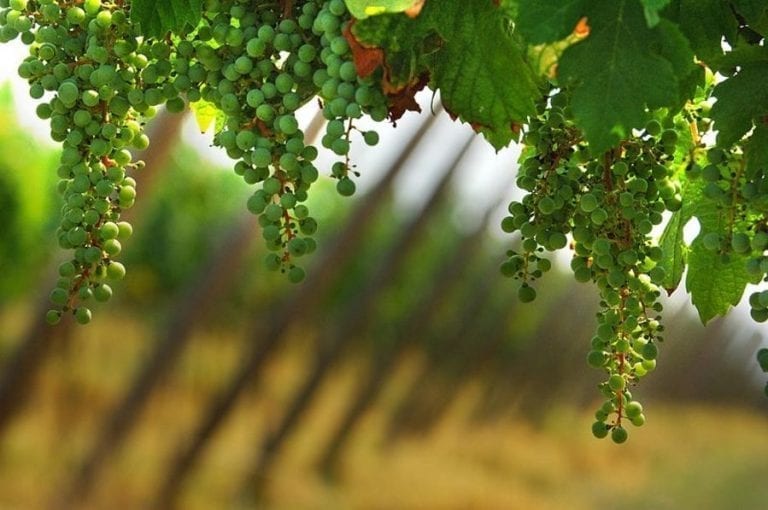 We continue with the previews of the winners of the tasting batteries for Gambero Rosso guide Vini d'Italia 2021, today we focus on Lombardy.
The best wines of Lombardy
Looking at the numbers, Lombardy is the top region in terms of area dedicated to agriculture, 69% of the territory, with 50 thousand producers working the land. As far as wine is concerned, 22,900 hectares are under vine, with the province of Pavia dominating. Oltrepò Pavese alone produces 65% of the region's wine. The portrait that emerges from our tastings? An extremely positive one, vital even, starting with the number of Tre Bicchieri awarded: 27 (an absolute record). Lombardy once again demonstrates its prowess for bubbly. It is, by far, the Italian region with the most award-winning sparkling wines, all made using the 'Metodo Classico'. Franciacorta took home 10 Tre Bicchieri, demonstrating an increasingly evident solidity; the appellation is doing very well, both in terms of sustainability (it's almost entirely managed organically), and in terms of quality. The use of sugar is increasingly limited, while its cuvées are acquiring greater definition and character, with Pinot Nero making its way into a role occupied historically by Chardonnay.
Typical varieties
And speaking of the most difficult grape variety in the world, Oltrepò's Pinot Nero Metodo Classicos landed 5 Tre Bicchieri. In the glass there's character, gustatory tension, all the freshness of the Upper Versa Valley, an area where acidity and flavor go hand in hand. The area's other Tre Bicchieri come from the red wine sector, with a fine Pinot Nero, a powerful Buttafuoco Storico and an Oltrepò Pavese Rosso that bears the name of its vineyard, Bruno Verdi's Cavariola. Lugana also put in another characterful performance. It's a terroir that has now reached full maturity, with 3 wines awarded in our guide this year, and many more appreciated all over the world. If we move a few kilometers, to Valtènesi, we find a rosè that's gaining new momentum. Chiaretto, the so-called 'one night wine', can age with extraordinary grace and complexity, as demonstrated by Mattia Vezzola's Molmenti, made with Groppello grapes. Completing the line-up of Tre Bicchieri are 5 gems from Valtellina: Ar.Pe.Pe, Fay, Dirupi, Mamete Prevostini and Nino Negri. Theses producers capture the breath of the Alps in the bottle.
'More Pas Dosé M. Cl. – Castello di Cigognola
Franciacorta Brut Eronero '12 – Ferghettina
Franciacorta Brut Secolo Novo '12 – Le Marchesine
Franciacorta Dosage Zéro '11  – Castello Bonomi
Franciacorta Dosage Zéro Naturae '16 – Barone Pizzini
Franciacorta Dosage Zéro Vintage Collection Noir '11 – Ca' del Bosco
Franciacorta Dosaggio Zero Ris. '13 – Lo Sparviere
Franciacorta Extra Brut '15 – Ricci Curbastro
Franciacorta Extra Brut EBB '15 – Mosnel
Franciacorta Extra Brut Extreme Palazzo Lana Ris. '09 – Guido Berlucchi & C.
Franciacorta Non Dosato Grande Cuvée Alma – Bellavista
Lugana Fabio Contato Ris. '18 – Cà Maiol
Lugana Madreperla Ris. '18 – Perla del Garda
Lugana Menasasso Ris. '16 – Selva Capuzza
Nature M. Cl. – Monsupello
OP Buttafuoco Storico V. Solenga '16 – Fiamberti
OP M. Cl. Extra Brut Rosé NorEma '17 – Calatroni
OP Pinot Nero Brut M. Cl. 1870 '16 – Giorgi
OP Pinot Nero Dosaggio Zero Farfalla Cave Privée '11 – Ballabio
OP Pinot Nero Pernice '17 – Conte Vistarino
OP Rosso Cavariola Ris. '16 – Bruno Verdi
Valtellina Sforzato Corte di Cama '18 – Mamete Prevostini
Valtellina Sfursat 5 Stelle '17 – Nino Negri
Valtellina Sup. Grumello Ris. '17 – Dirupi
Valtellina Sup. Sassella Nuova Regina Ris. '13 – Ar.Pe.Pe
Valtellina Sup. Valgella Carterìa Ris. '16 – Sandro Fay
Valtènesi Chiaretto Molmenti '17 – Costaripa