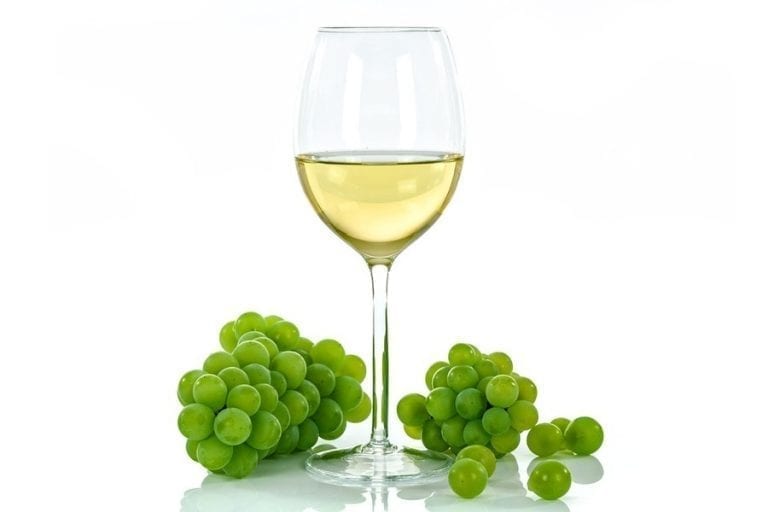 We continue with the previews of the winners of the tasting batteries for Gambero Rosso guide Vini d'Italia 2021, today we focus on Friuli Venezia Giulia.
The best wines of Friuli Venezia Giulia
It seemed as if last year's exploit was an unrepeatable success, yet this year Friuli Venezia Giulia maintained its high quality level and confirmed its excellence. Naturally, the vast majority of awards went to Collio and Colli Orientali, but there were some splendid exceptions, showing that even in the plains, in the right areas, prestigious results can be obtained. This year some 26 wines earned Tre Bicchieri. Sauvignon stands out, having provided 6 of these. 3 were 2019s: Borgo Conventi, Tiare and Volpe Pasini's Zuc di Volpe. 2 more were from 2018: Viarte's Liende and Romans' Pière di Vie. 1 is a 2016 reserve, the Russiz Superiore. Even as a monovarietal, Friuliano (which is behind almost all the region's blends) made a name for itself: there's Schiopetto's, an icon by now, Castello di Spessa's Rassauer and the one produced by Torre Rosazza (all 2019s). They're accompanied by 2018s produced by I Ferretti della Luisa and, for the first time, Tenuta Stella.
The role of white wines
Speaking of firsts, we mention Polje's Pinot Grigio '19, which beat out the competition. In terms of Pinot Bianco, there were the usual accolades: Doro Princic and Vigneti le Monde, accompanied by an excellent version by Villa Russiz. Closing out the list of monovarietals are 2 whites produced using the 'ancestral method', with long maceration on the skins. They're the Ribolla Gialla Miklus Natural Art '15 by Draga and the Ribolla Gialla '10 by Damijan Podversic. 9 blends complete the picture: Livon's Braide Alte '18, Jermann's Capo Martino '18, Collavini's Broy '18, Ronco dei Tassi's Fosarin '18, Edi Keber's Collio K '18, Ronco Blanchis's Blanc de Blanchis '17, Tunella's BiancoSesto '18, La Roncaia's Eclisse '18 and Myò by Zorzettig's Fiori di Leonie '18. The fact that only white wines earned Tre Bicchieri attests to just how well suited the territory is to the typology. But there reds, sweet wines and sparklers also stood out during our selections and finals.
Tre Bicchieri 2021
Braide Alte '18 – Livon
Capo Martino '18 – Jermann
Collio '18 – Edi Keber
Collio Bianco Blanc di Blanchis Ris. '17 – Ronco Blanchis
Collio Bianco Broy '18 – Eugenio Collavini
Collio Bianco Fosarin '18 – Ronco dei Tassi
Collio Friulano '19 – Schiopetto
Collio Friulano '18 – Tenuta Stella
Collio Friulano Rassauer '19 – Castello di Spessa
Collio Pinot Bianco '19 – Doro Princic
Collio Pinot Bianco '19 – Villa Russiz
Collio Pinot Grigio '19 – Polje
Collio Sauvignon '19 – Tenuta Borgo Conventi
Collio Sauvignon '19 – Tiare – Roberto Snidarcig
Collio Sauvignon Ris. '16 – Russiz Superiore
Eclisse '18 – La Roncaia
FCO Bianco Myò I Fiori di Leonie '18 – Zorzettig
FCO Biancosesto '18 – Tunella
FCO Friulano '19 – Torre Rosazza
FCO Sauvignon Liende '18 – La Viarte
FCO Sauvignon Zuc di Volpe '19 – Volpe Pasini
Friuli Isonzo Friulano I Ferretti '18 – Tenuta Luisa
Friuli Isonzo Sauvignon Piere '18 – Vie di Romans
Friuli Pinot Bianco '19 – Vigneti Le Monde
Miklus Natural Art Ribolla Gialla '15 – Draga – Miklus
Ribolla Gialla Selezione '10 – Damijan Podversic