Premise
To score a table at Noma you have to plan much in advance and be willing to pay (always in advance) the full amount of the menu, which for the Vegetable Season amounts to 2,500 Danish crowns (approximately 335 Euro). Once the necessary premises have been made, will the experience you are preparing to live repay you for the mentioned above rigid rules? In our opinion, yes. Starting with the fantastic welcome shouted at the same time by about thirty smiling kids. Then the experience opens at a pace very far from the tastings we are used to in Italy: the goal? Keep the customer glued to the experience.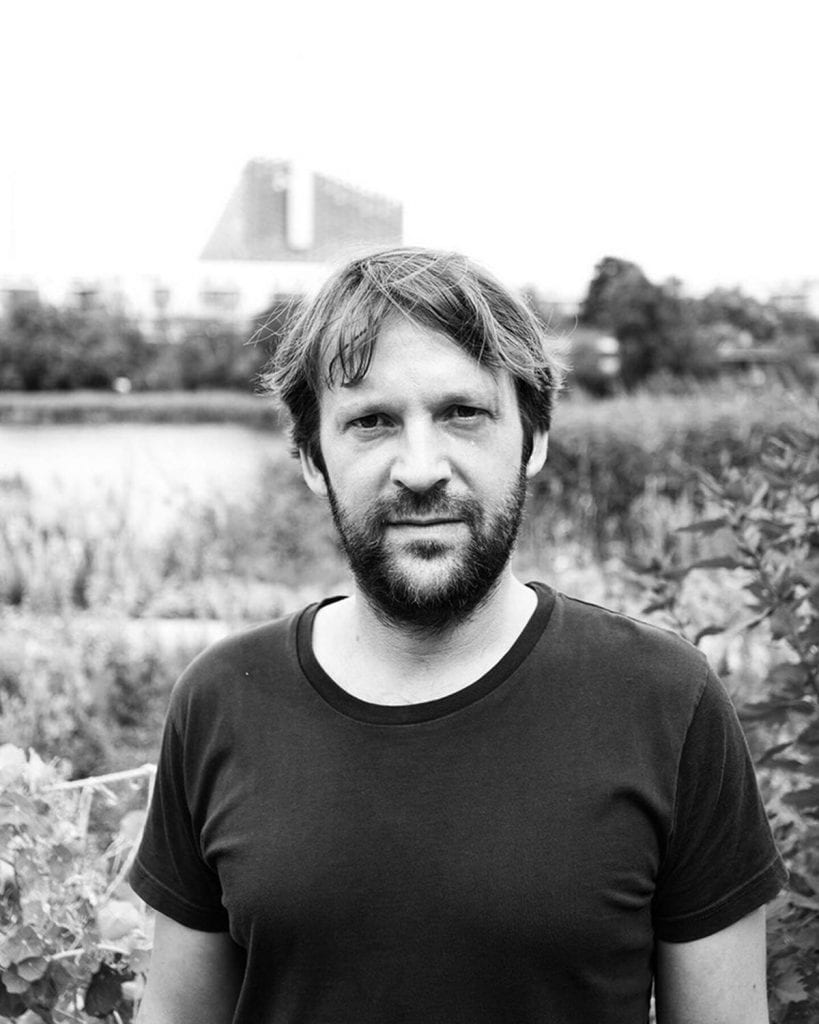 Useful info
The duration of lunch or dinner is about two and a half hours, and the first courses served are practically all to be eaten with your hands. Many dishes have the common denominator of mold (we'll talk about these in depth in a future issue of our monthly Gambero Rosso edition) which allows to extend the seasonality of products and, despite it being Vegetable Season, there are also ants, bee larvae and animal stocks. These elements represent René Redzepi's signature, afterall.
Noma experiments
Currently there are many experiments in progress, including the one on Danish buried corn, as explained by Riccardo Canella, Padua native from the small town of Mestrino, born in 1985, and in charge of the Test kitchen. "It's a sort of Mexican Pibil, that is corn buried with heated stones and then covered with dirt". Furthermore, in our laboratories we're working on vegetable katsuobushi, various types of miso (including piso, made with peas) and soy sauces (but without soy).
Vegetable season dish by dish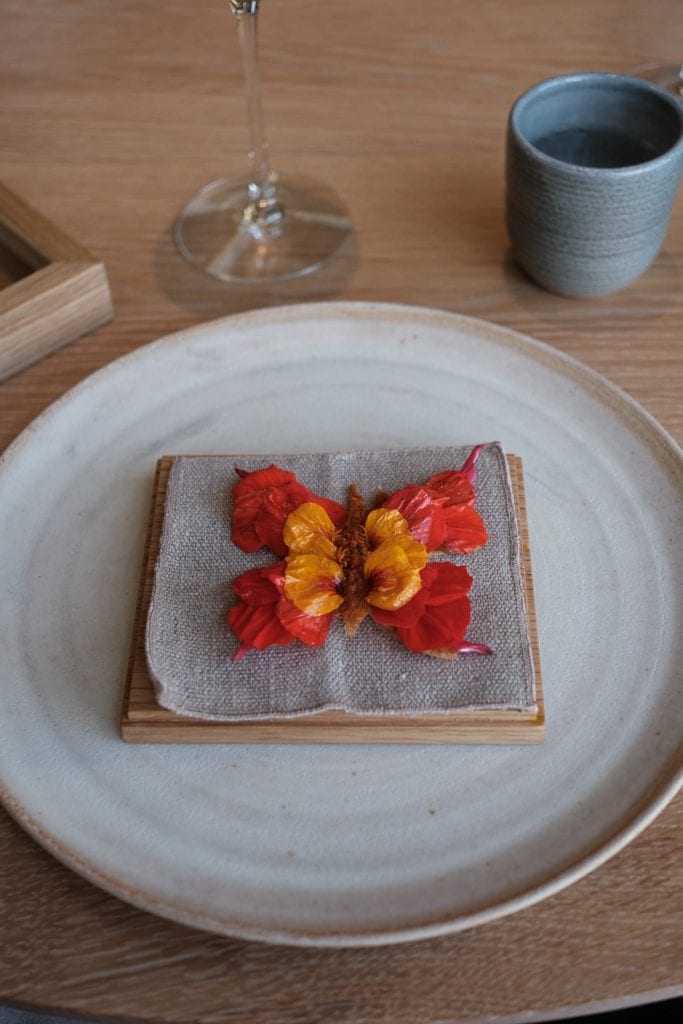 The butterfly. Malt cracker, herb pesto, rose beech, ants, nasturtium flowers and pollen. This is definitely the most instagrammed dish on the menu.
Padron bell pepper from the Noma farm, grilled, stuffed with fresh peas, dried berries, tomatoes, and then brushed with mountain pine oil.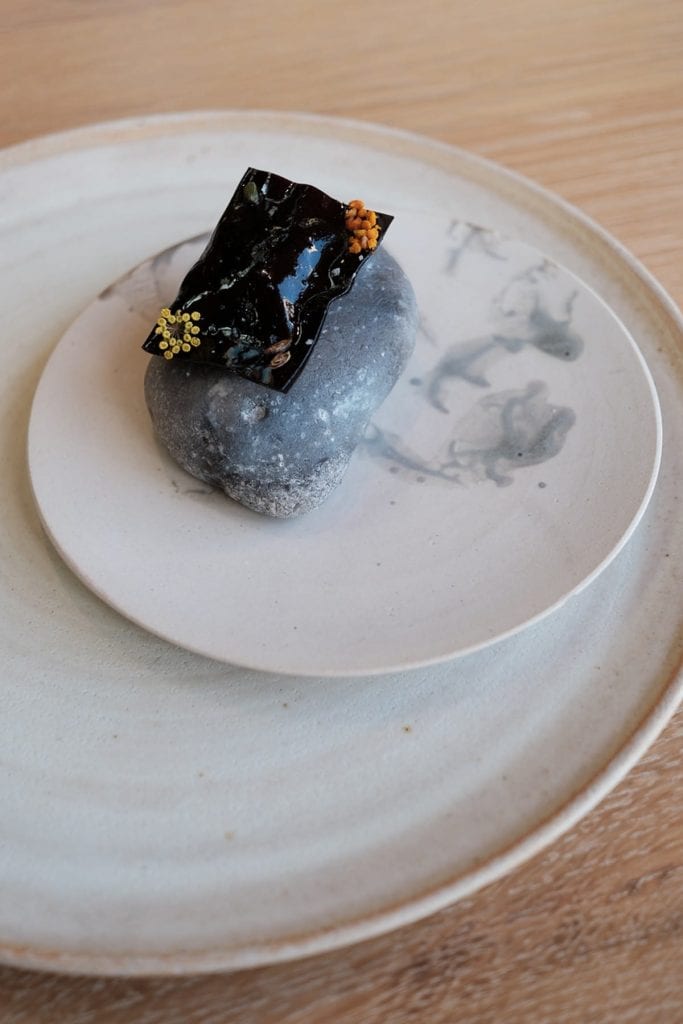 Chilled spring onion broth with beech nuts, beechwood oil and heavy cream.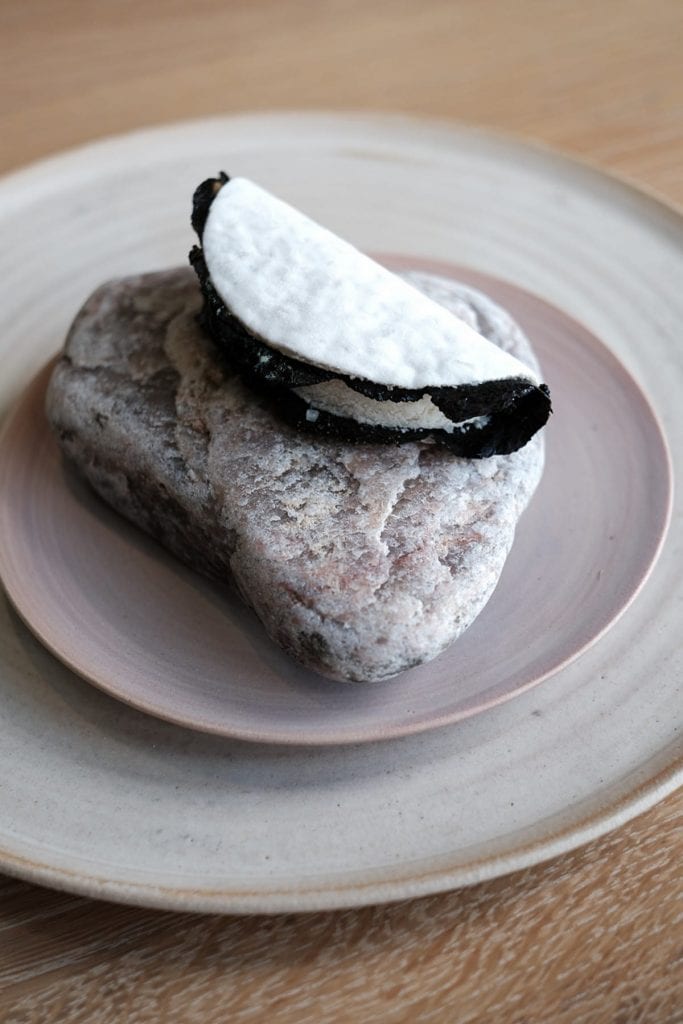 Mold tacos stuffed with Danish cheese, preserved black truffle and parsley pesto. To be eaten with your hands to enjoy the tactile sensation similar to velvet.
Asparagus preserved in mold, flower salad, quince apple with fire grilled yeast sauce and pumpkin seed oil.
Mold pie. Tart with egg yolk, nasturtium leaf, black truffle. This is also to be eaten with your hands to enjoy the tactile sensation of velvet.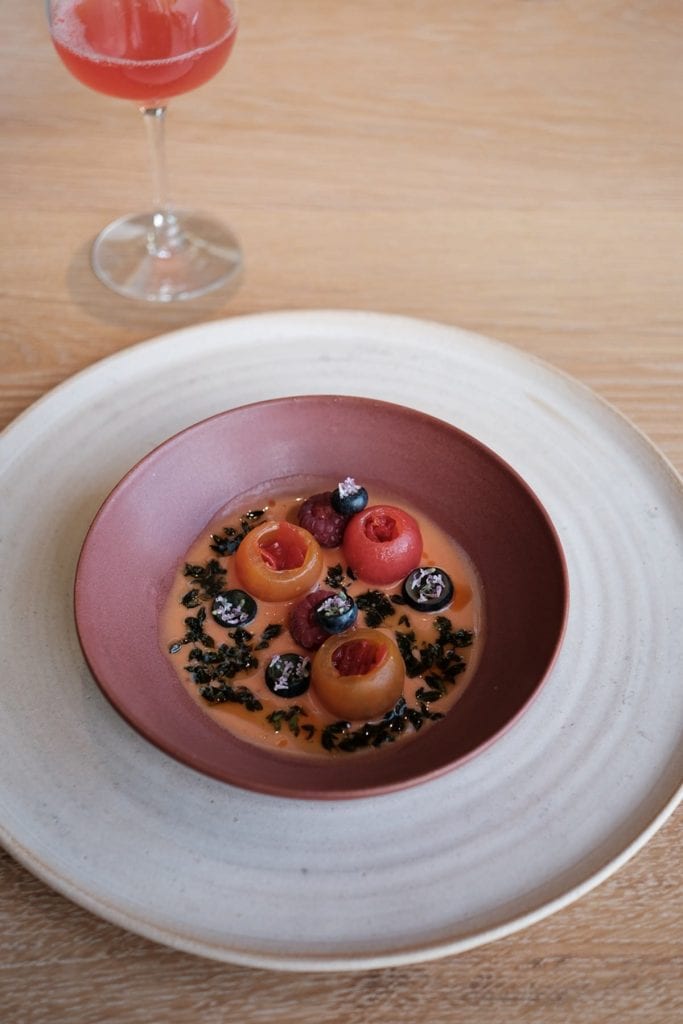 Berry soup. Tomato water and saffron, with wild berries filled with green strawberry pesto, tomatoes stuffed with sundried cherry tomatoes and roasted lemon thyme.
Flatbread with fresh zucchini, turnips and chard blanched in butter, nettle leaves, chives and chili paste, which they started using after their trip to Mexico, as well as the tomato that they also started to grow in their factory or the pepper they've been using from this year.
It's quite evident that René Redzepi is in love with Mexico, even the warm wood of the kitchen was brought back from the chef's Mexican experience.
Celeriac and oyster grass cannelloni.
Quail egg wrapped with a preserved garlic leaf and cooked on the barbecue.
White asparagus with egg yolk, sea buckthorn, sorrel, fennel flowers and nasturtium leaf.
Grilled wild mushrooms, dabbed with truffle sauce and Mexican oregano and stuffed with grains.
Vegetable ragout. Summer salad with steamed salad leaf, roses, potatoes, lemon thyme, fennel flowers, truffle millefeuille, artichoke, sorrel stem, broccoli, pumpkin seeds, pine cone, pine needles. To be eaten in no particular order.
Sweet woodruff, candied pine cones, beech jelly with kombucha and a pesto of ants and blueberries.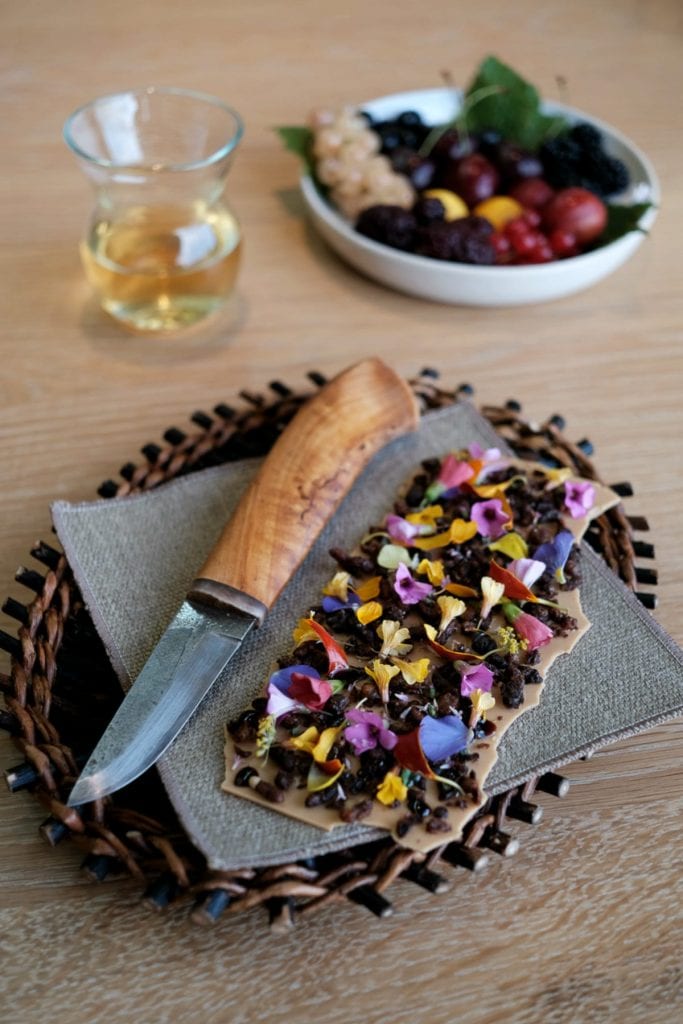 White chocolate with grilled and caramelized bee larvae, beeswax and licorice powder.
This menu can be tasted until September 21st, 2019. From October 15th, 2019 it will switch to the Game & forest Season, with a total change of scenery: decorations, lamps, plates and chairs. Making it look and feel like another restaurant altogether.
by Annalisa Zordan
photos by Alberto Blasetti