Emporio Armani Milano. Restaurant and Bamboo Bar
In Milan, Emporio Armani Caffè e Ristorante, the seventh floor of the fashion designer hotel, was renovated at the beginning of last spring, updating spaces and the food offer, to welcome guests from the early hours of morning to late evening. In the kitchen, after the departure of Filippo Gozzoli, there is now Francesco Mascheroni, a pupil of Davide Oldani, who oversees the entire menu offer of the hotel: not only the restaurant, but also room service, the canteen for employees, regional and international cuisine of the Bamboo Bar, which in the lounge ranges from club sandwiches, pizza and ramen. The idea for the imminent autumn season, with the desire to carve out a relaxing evening with friends over a good drink, comes straight from the counter of the Bamboo Bar, which presents a new cocktail list dedicated to the world of Giorgio Armani during fashion week, scheduled from September 17 to 23.
Drink list inspired by Giorgio Armani
A tribute to the fashion designer's creativity and to his stylistic features appreciated all over the world, translated into the glass by the bartender team coordinated by Andrea Rella (his experience in Milan's top hotel bars), which recently, during the celebrations for the 500th anniversary of the passing of Leonardo da Vinci, also redesigned a drink created by the Maestro in 1517, proposed as a cocktail with the name Acqua/Rosa. Plenty of creativity behind the counter of the Bamboo Bar. Of course, the prices of the new drink list are not affordable––each of the cocktails is sold for 30 Euro––but these are all special edition drinks for the seasonal appointments of Milan fashion (Fall/Winter, Spring/Summer), that will be updated with new creations, just like what wil happen on the catwalk.
Fall/Winter 2020. Bamboo Bar cocktails
Collection n 1, Fall/Winter 2020, feeds on disparate ideas, starting from the inspiration of the symbolic places of the maison (the frescoes of Palazzo Orsini, the brand's headquarters, inspired the via Borgonuovo 11 cocktail) and those loved by Armani, like Pantelleria, an island he loved, which in the glass becomes a mix of mezcal, datterino tomato, oregano and capers. Among the other inspiration sources there's also the history of the brand: Milan 1981, for example, is a Negroni version created in light of a significant date, referring to the launch of the Emporio Armani Milano brand, in 1981. There are references to style and to the aesthetic taste of the stylist, celebrated in the first person in the cocktail Il re, "elegant and precious" proposal (garnished with gold leaf), but also balanced and sophisticated, as Giorgio Armani was. Find the entire "Bar" collection of the Bamboo Bar Fall/Winter 2020 below, available starting September 17th: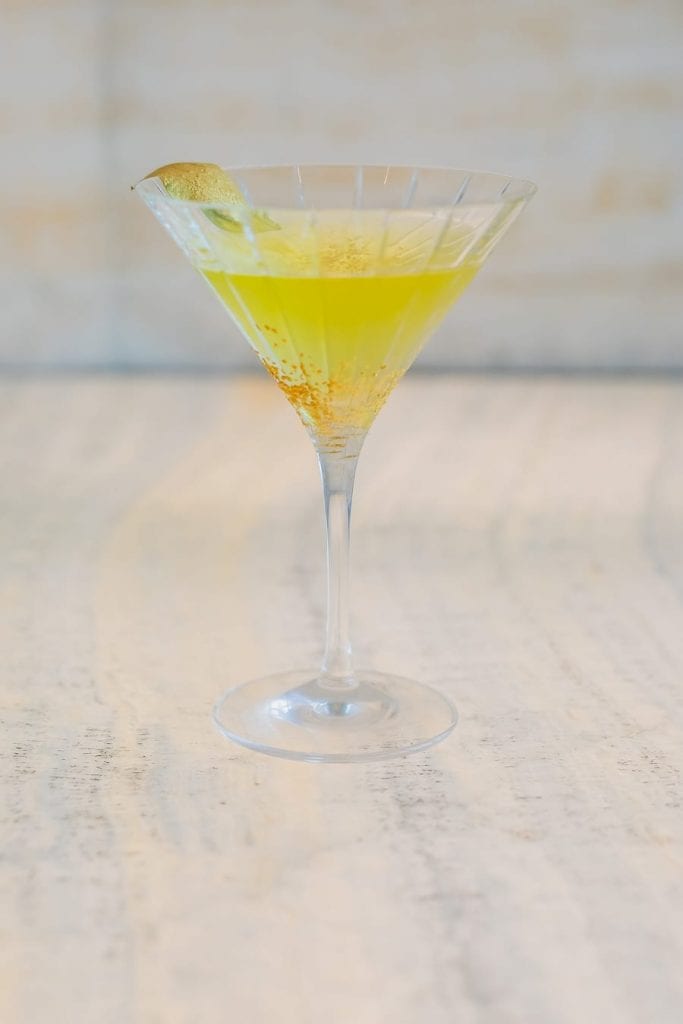 IL RE - Dedicated to Giorgio Armani, elegant and precious, decorated with gold leaf, balanced and with a sophisticated taste
Made with:
•Gin or vodka
•Saffron infused vermouth
•Gold leaf
VIA BORGONUOVO 11 - A cocktail with an ancient flavour, like the frescoes of Palazzo Orsini, the brand's HQ, located in the heart of Milan.
Made with:
•Grappa Marolo
•Madagascar vanilla-infudes kalhua
•Caffè Lavazza
•Salted caramel stick
PANTELLERIA - Cocktail that brings back the essence of scents and colours of Armani's beloved island, surrounded by unspoiled nature.
Made with:
•Mezcal
•Sicilian yellow datterino tomato
•Oregano and capers from Pantelleria
•Bloody Mary mix
PRIVÉ - Cocktail that embodies the quintessence of the Armani style: elegance and freedom of the absolute creation
Made with:
•Gin Mare
•Fresh lime
•Basil infusion
•Ginger beer and a drop of absinthe
MILANO 1981 - Cocktail celebrating the launch date of the Emporio Armani Milano 1981 brand, a contemporary shift on the legendary Negroni, so popular in the 80s.
Made with:
Bitter Campari
Red vermouth Belsazar
Rabarbaro Zucca
Cynar
MADE TO MEASURE - MTM cocktail that is formed from the idea of involving in a personalized and tailored experience. Just like a skilled tailor creates his clothes with passion and care
Made with:
• Sugar syrup
• Fennel liqueur
• Red berry infusion
• Perfume finish for men or women, chosen by the customer
A TRIBUTE TO ARMANI - Cocktail that celebrates the versatility of the Armani style through contrasts between sweet acid and spicy ingredients
Made with:
Amalfi Limoncello
Mezcal Casamigos
Chili pepper rosolio
Lemon juice
GINZA TOWER - Cocktail that celebrates Asia and is inspired by the famous building in the heart of Tokyo's most glamorous district.
Made with:
•Ginzu
•Domaine de Canton
•Sake
•Lime
•Fresh blackberries