The garden in July is mouthwatering even for those who do not particularly love vegetables: peppers, courgettes but above all aubergines (we know, the first recipe that pops in our mind is always the same: parmigiana). All fresh, versatile, very tasty produce, which work in the most varied recipes. There are tomatoes - lots of tomatoes - with their lifelong companion, fresh basil, and the rich variety of seasonal fruits. Apricots, cherries, figs, raspberries, peaches, plums, currants, gooseberries, watermelon, melons, peaches… in short, nature is on the table, more colourful and fresh than ever.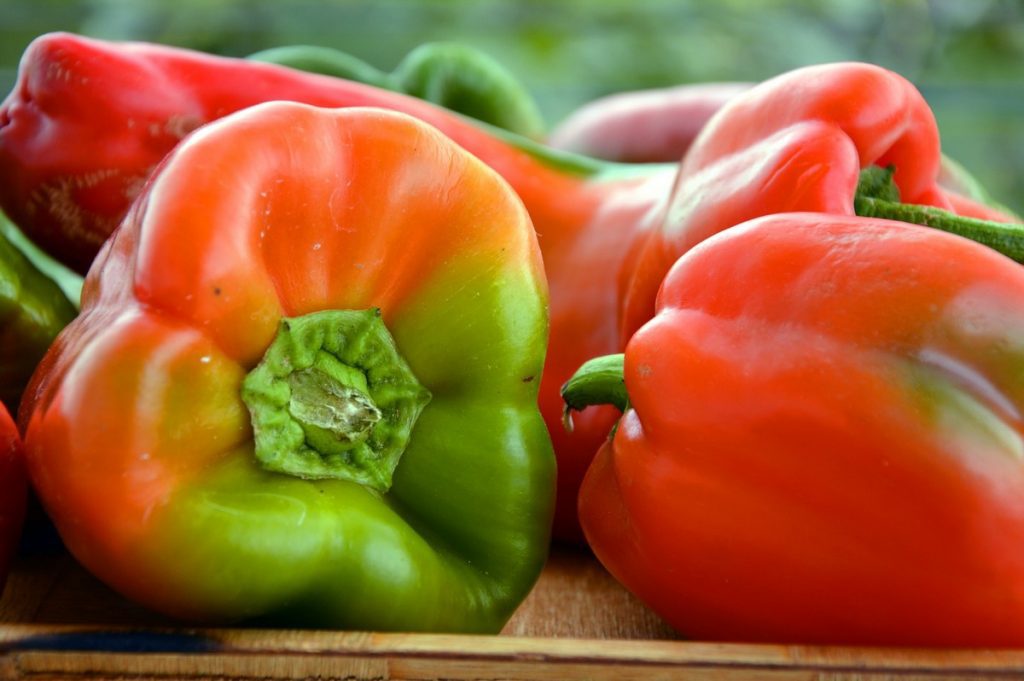 July vegetables: peppers and aubergines
Let's start with the vegetables. In the shopping cart this month you can not miss buying sweet peppers, to be stuffed, grilled, baked, alone as a side dish or together with aubergines and zucchini, in a pan or in the oven sprinkled with some breadcrumbs. Raw they enrich salads, but they can also be eaten dried: think peperoni cruschi, of the crisp Senise variety perfect to crumble on the most diverse dishes (try them on cod for a classic combination, or add them to hummus for a curious variation). Aubergines deserve a separate chapter, which find a happy and lasting marriage with mozzarella, tomato sauce and grated Parmigiano cheese; or with dried salted ricotta and tomato for Sicilian style pasta alla Norma, one of the most summery pastas around. Fried they are delicious, but they can be just as tasty grilled, in the oven or sautéed in a pan: grill some, stuff them with goat cheese and dried tomatoes and create original rolls to serve for an aperitif. Or bake them whole in the oven to extract their soft pulp to prepare vegetable meatballs or baba ganoush, Middle Eastern sauce with toasted croutons. Another delicious starter, once again of Sicilian tradition: fried eggplant rolls (for a lighter version you can grill them) filled with spaghetti with sauce and baked in the oven as a casserole.
Eggplant and tomatoes
We linger on the aubergine, queen of this month. There are different varieties, all equally tasty: the red Rotonda similar to a tomato, the long violet from Palermo, the long violet farmstyle with violet fruits, the small Violet, the aubergine of Murcia with thorny leaves and stem, violet and round fruit, or the Tonda comune di Firenze, pale violet in colour, with few seeds and a tender and compact pulp. Furthermore, July is also the time of harvesting the Vesuvio Piennolo cherry tomatoes, tied around a hemp thread and hung to dry in ventilated rooms, so as to concentrate their flavour and aroma. Sauce-friendly variety, a precious ally for many dishes, differs from cherry tomatoes by the presence of two lateral grooves and a tip, but good to buy this month are also Pachino tomatoes, in the ribbed, cherry, smooth round and cluster varieties. The recipes are many, starting with the mother of all classics, childhood dish par excellence: pasta with tomato and basil. These vegetables, however, are also useful for reusing stale bread, preparing panzanella, for example, or many other recovery dishes.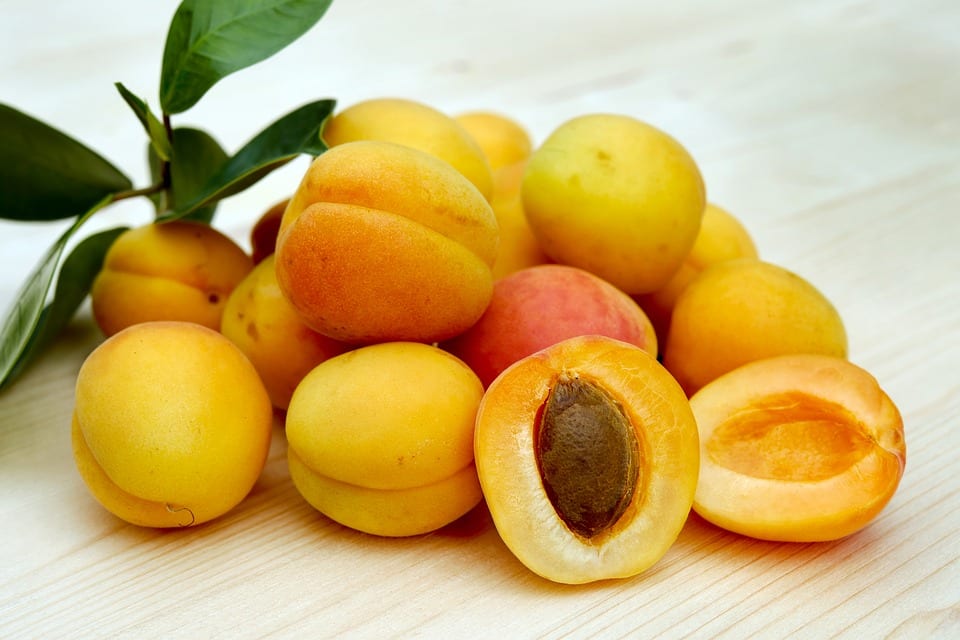 The fruit of July: peaches, plums, watermelon, melon
Good news also from the fruit department: July is one of the months with the most availability. The symbol of summer par excellence is watermelon, composed of about 94% water, a very small percentage of proteins and dietary fibre, carbohydrates, minerals, sodium, potassium, iron, phosphorus, calcium, vitamins A, C, B1 and B2. Lycopene, which gives watermelon its typical red colour, is a valuable antioxidant. Not to mention the high content of water and vitamins, essential for fighting the summer's excessive heat. And then stone fruit: peaches and plums, to be enjoyed as a snack or as topping for porridge or yoghourt for breakfast, or maybe even in the kitchen with meats, without forgetting their wide use in pastry (use peaches to prepare a delicious crumble to accompany crème Anglaise, or serve them grilled with a little gelato if you don't want to turn on the oven). Plus the unmissable melons, fruit that works as dessert for the end of the meal or for classic summer appetisers paired with prosciutto; for a more original combination, on the other hand, add them to prawns and a little rice.
by Michela Becchi