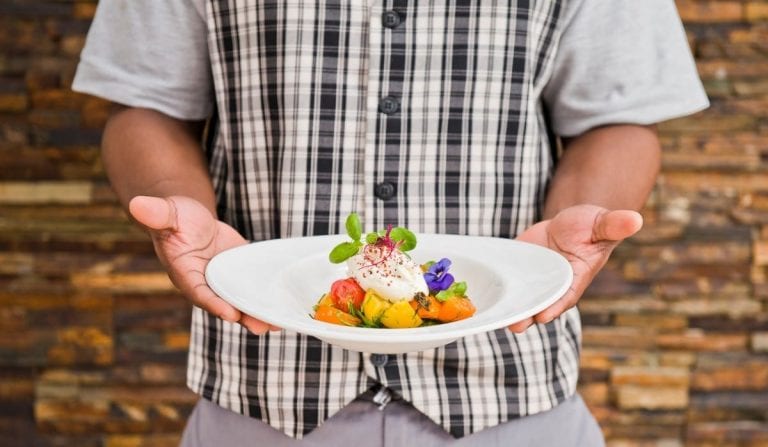 Located within Brixton Prison is a veritable restaurant, which, due to the safety regulations linked to Covid-19, has decided to focus on take-out. The prison inmates are cooking the food.
Clink, the restaurant in the London prison
After the restaurant it's now take-out, born in full pandemic to allow the business to continue and the inmates to engage in a service that has involved them for years: also Clink, the restaurant born in the HMP Brixton prison in London, set up delivery service during quarantine, at which time it was not possible to enter and sit in the restaurant inside the prison. A place born in a 1819 building, where inmates learn to interact with the public and above all learn the secrets of a new profession, welcoming guests to tables created by them with recycled materials.
Clink in London and their take-out service
Breakfast, lunch, dinner, tea room and Sunday lunch: it's all available at Clink, one of the first solidarity projects born in prisons, as a sign of social redemption, with the aim of restoring dignity to prisoners through education, instruction, teaching. Simply, offering them tools to change their lives, hoping for a solid change in the future including outside of prison. The restaurant seats 100, reserved for adults only and available upon reservation. Now they've created take-out service, delivered directly to customers with the prison van: a way to continue, as explained by Chris Moore, chief executive of Clink, "this service allows everyone to continue training for a future in the dining world and catering."
The offer at Clink 
Anyone within an 8-kilometer radius can request an order through the restaurant's website. Among the options available, arancini with sundried tomatoes, parmesan and rocket pesto (3.95 pounds), or sea bream baked with Mediterranean vegetables and salsa verde (9 pounds), but the best-selling dishes are always the katsu curry and the Jamaican chicken. "It's about giving people a second chance," this is the meaning of the project, which continues unabated, even in the most complicated periods that have put the life of prisons to an even more severe test, "The inmates have the opportunity to get back on track and not be a burden on society. It's an investment in their future."
theclinkcharity.org/restaurants/brixton
by Michela Becchi