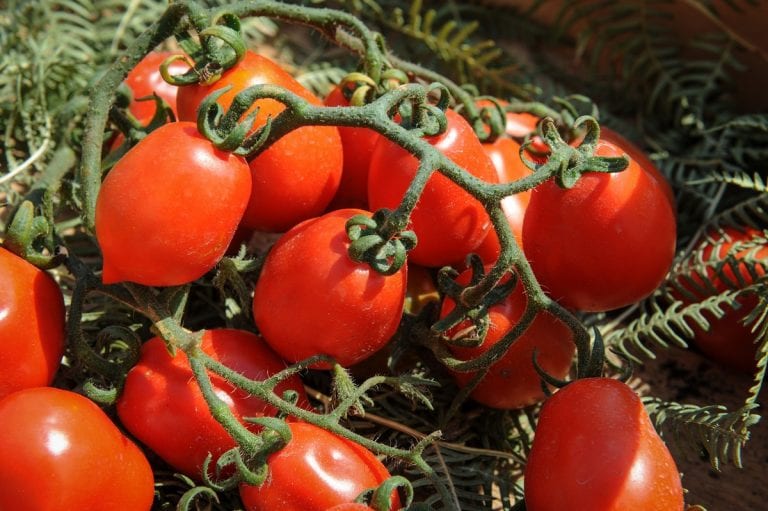 Prise of the Campania region's food production, this particular tomato, preserved in bunches for several months, is a joy for the eyes and a feast for the palate. Try it as jam or on pizza.
It's impossible not to notice those dark red bunches hung to dry when, in autumn and winter, one travels the narrow roads around Monte Somma or the slopes of Mt Vesuvius. Impossible renouncing a taste when they are offered on pizza or in combination with varied fish preparations of the Gulf of Naples. The "Pomodorino del piennolo del Vesuvio Dop" represents today one of the prides of the agri-food sector in all of the Campania region.
Origins of pomodorino del Piennolo Dop
Born on volcanic soils, it has organoleptic qualities that derive from typical, and unique soils and microclimates of the Vesuvian area. Obtaining PDO certification in 2009 allowed the consortium to classify and promote this agricultural product, which was born in the open field, in all its types. But above all, the European seal has brought many young people back to the farmlands.
How to preserve the product
Collected in summer, tied in clusters (called schiocche), and hung in shady and airy places, the cherry tomatoes are able to remain almost unaltered and to lend their sweet taste up until spring, for 7-8 months. A tough skin, high sugar concentration, acids and other soluble solids make it a long-life product which, once ready, has a dark red color, red pulp with good texture, intense and lively flavour.
Kitchen uses, from pizza to jams
Versatility is the term that first comes to mind when thinking of this Campania excellence in the kitchen: spaghetti with clams and seafood are the protagonists, but the dishes offered by local chefs are manifold. Their use is frequent in eggplant parmigiana, as topping for pizza but also in jams (of the red and green varieties), paired to cheeses.