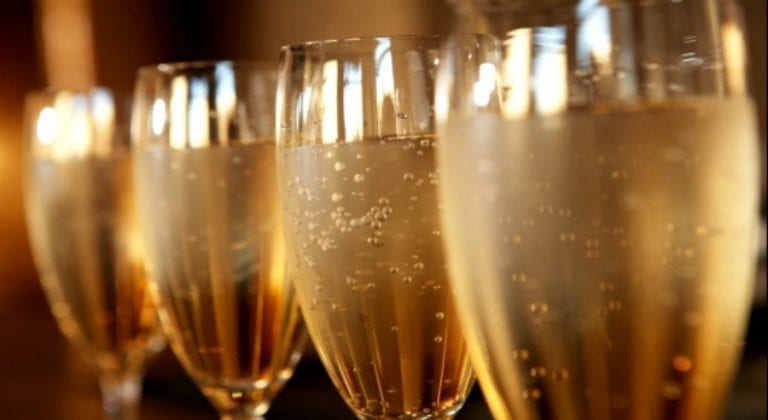 A new law passed by Putin prohibits the use of the term Champagne for the French bubbly, allowing it only on local produce. France's Comité Champagne decried 'scandalous' Russia's new labelling rules and appealed to EU diplomacy. For Federvini (the Italian Federation of Industrial Producers, Exporters and Importers of Wines, Sparkling Wines, Aperitifs, Spirits, Syrups, Vinegar) the consequences could also affect other wines.
Champagne will now be sold in Russia under the name of sparkling wine, while Russian sparkling wine will be called Champagne. It sounds absurd but that's the way it is.
Russia's new law
It all started on 2 July under the new legislation signed by Vladimir Putin, that forbids foreign producers to use the term 'shampanskoye' written in Cyrillic on the back label of Champagne bottles exported to Russia (while retaining the Latin characters), replaced by the generic name of sparkling wine. The Champagne term will be used exclusively to label the bubbles made in Russia, the so-called 'sovietskoïé champanskoïé'. This is a real downgrading of a protected designation of origin, linked to a very precise place of origin: the Champagne region. Russian Champagne, on the other hand, is a sparkling wine produced since the Soviet Union in an industrial way and with no link to a particular winegrowing area.
France hits back
France's Comité Champagne, whose official website reads 'it's not Champagne if it's not from Champagne', decried 'scandalous' Russia's new labelling rules and appealed to French and European diplomacy to find a solution, while asking its member companies to suspend all shipments to Moscow. The same would have been done by the LVMH group – owner of brands such as Dom Pérignon, Moët & Chandon or Veuve Cliquot – although this could only be a temporary suspension pending compliance. "The Moët Hennessy champagne houses have always respected the legislation in force wherever they operate and will resume exports as soon as possible, by making the required adjustments" reads the statement released last Monday. The European Wine Companies Committee, for its part, has already flagged up the issue of the hierarchy of legal sources to ask for confirmation as to whether the Eurasian Economic Union's technical regulations will take precedence over the wine law once entry into force, in line with Russia's international obligations.
What are the consequences for other countries?
An opportunity or a dangerous precedent for Italy? "The measure repeals article 2.5 of federal law 468, which recognised international treaties as higher-ranking legal sources: this would lead to greater confusion with respect to the technical regulations of the Eurasian Economic Union that are currently being revised. Pending further details, it can be assumed that the normative text may have a huge impact" explains Federvini. In any case, the issue can be interpreted in two ways: on the one hand, it could be a source of concern for Moscow's other trade partners, in the event that they get the same treatment; on the other hand, it could be an opportunity to promote its own products, especially sparkling wine made in Italy. As Italy's main farmers' organization Coldiretti pointed out, last year 25 million bottles of sparkling wine were uncorked in Putin's country, where Prosecco and Asti are particularly popular. In the first quarter of 2021, exports of Italian sparkling wine to Russia rise to record high of 37% compared to the same period last year. But at the same time Coldiretti pointed out that "Russia's draft law, reserving the Champagne label only for local sparkling wines, is the tip of the iceberg of the autarchic path, from a food-related perspective, initiated by Putin's country". And he recalls how the 2014 embargo on food imports from the EU, USA, Canada, Norway, Australia, Italy included with the exception of wines, already led to a boom in fake Made in Italy food products.
 by Loredana Sottile