Originating from Andalusia in southern Spain, the history of tapas dates back at least to the 19th century: according to tradition, tapas were created to serve as "covers" i.e. lids placed on top of wine or beer glasses, to protect them from flies or other insects that might fall into them. Initially, tapas were simple slices of bread or pieces of cheese placed over the glass. Over time, this tradition evolved, and the slices of bread transformed into a variety of small, creative, and distinctive dishes.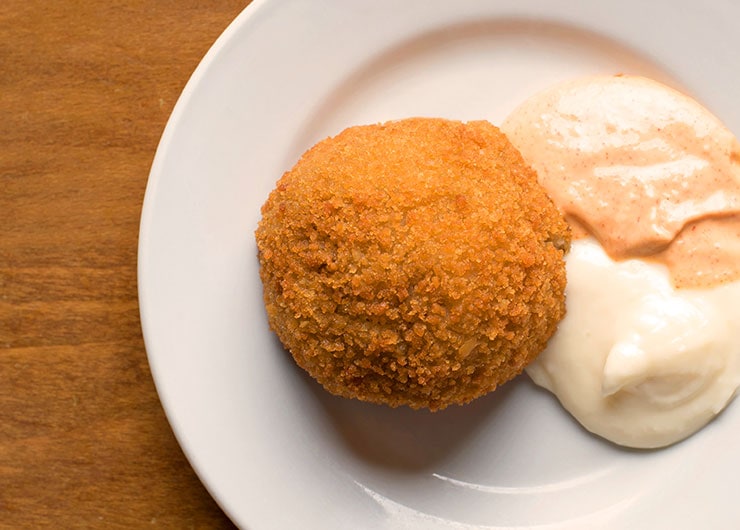 From crispy patatas bravas to exquisite albóndigas (meatballs) and delicious seafood-based delicacies, Barcelona is an unmissable culinary destination for tapas enthusiasts. Here are the best addresses:
Berbena
Bib Gourmand - Michelin 2022 and 2023 - and among the best fine-dining restaurants in all of Barcelona: for a proper tapas experience, Berbena is the place to be, just a stone's throw away from Passeig de Gràcia, an address worth noting down. Bread, wine, olive oil, cheese, Spanish hams, anchovies, and all the finest basics to create high-quality Mediterranean tapas. Also, don't miss trying the milk, oil, and salt ice cream.
Carrer de Minerva 6, Barcellona - Tel. +34691957797 - berbenabcn.com
La Plata
La Plata is a haven for enthusiasts of traditional tapas. An authentic tavern that since 1945 serves only four types of tapas: anchovies on bread, sausages, tomato and onion salad, and fried sardines. To be paired with the house wine.
Carrer de la Mercè 28, Barcellona - Tel. +34611647688 - barlaplata.com
Denassus
This gastrobar, open since 2019, has quickly become a reference point for all tapas enthusiasts in the Catalan capital. Croquettes, patatas bravas, cod fritters, dried beef fillet, squid, octopus. They also offer an excellent selection of Spanish wines.
Carrer Blai 53, Barcellona - Tel. +34933877645 - denassus.com
La Esquinica
Sautéed mushrooms, croquettes, stewed or fried calamari, anchovies, mussels, razor clams, fried "friggitelli" peppers, and much more: La Esquinica is a true institution when it comes to tapas. The place, furnished simply with white and green "azulejos", a wooden bar, door, and tables, immediately makes you feel at home.
Pg. de Fabra i Puig 296, Barcellona - Tel. +34933582519 - laesquinica.com
La Mundana de Sants
To taste some internationally influenced tapas, the place to go is La Mundana de Sants, among the best fusion cuisine restaurants in Barcelona. The menu is divided into four sections: cold, hot, extras, and desserts. A total of 14 tapas, each one more delicious than the other.
Carrer del Vallespir 93, Barcellona - Tel. +34934088023 - lamundana.cat
Bodega Amposta
Bodega Amposta is not only one of the best tapas venues in the Catalan capital but also a gastronomic project conceived to create contemporary tapas and dishes in a historic location in the Barrio Font de la Guatlla. At its tables, you can enjoy Iberian ham, oysters, sardines, daily croquettes, tortilla, prawns, stuffed artichokes.
Carrer d'Amposta 1, Barcellona - Tel. +34936738346 - bodegaamposta.com
Bar Cañete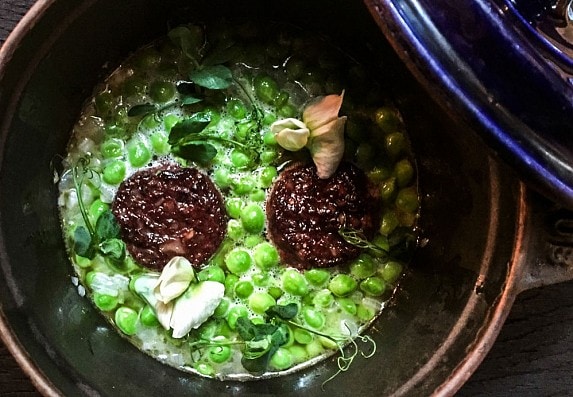 The tapas at Bar Cañete are exclusively made with the finest seasonal and locally sourced ingredients from the gardens in the province of Barcelona. The menu ranges from seafood to meat tapas, including various vegetarian options. Don't miss trying the Cañete fry with the catch of the day and the Barcelona bomb, spicy meatballs.
Carrer de la Unio 17, Barcellona - Tel. +34932703458 - barcanete.com
Quimet i Quimet
Since 1914, this tavern has been serving tapas and sandwiches in one of Barcelona's historic venues, boasting a cellar with over 500 wine bottles. An institution where it's a must to stop by and try authentic tapas and montaditos, accompanied by a glass of house vermouth. Anchovies with cheese and caviar, pickled artichokes, and baby squid with onion and artichokes are among the best dishes to try.
Carrer del Poeta Cabanyes 25, Barcellona - Tel. +34934423142 - quimetiquimet.com
Espai Puntal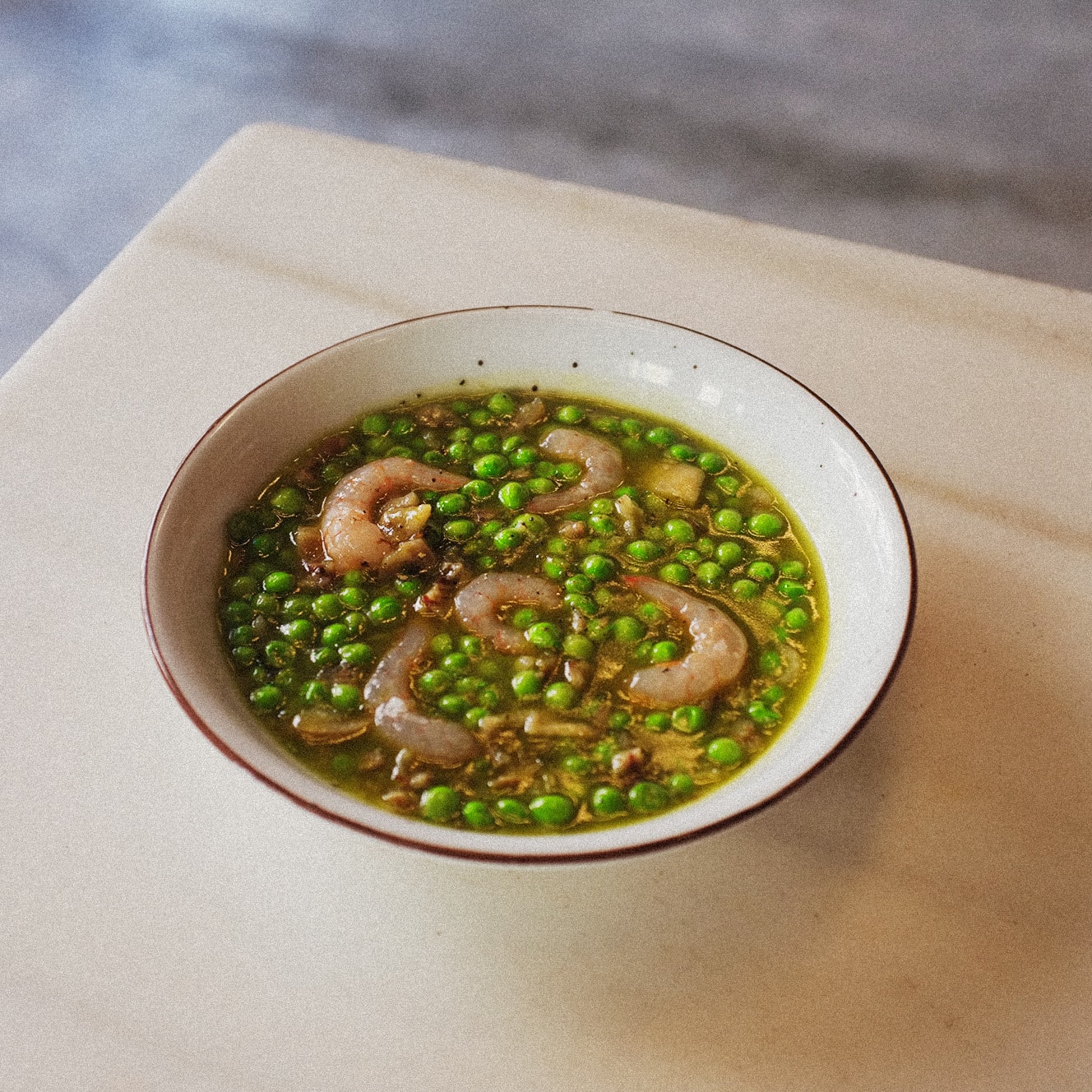 This modern tapas bar in the heart of El Born serves some of the most creative tapas in Barcelona. It's the perfect stop if you want to diversify your flavors and try new trends. The menu changes with the seasons. Among the most unique offerings at the moment are the autumnal salad with mushrooms and the pigeon with smoked beetroot and olives.
Plaça de Sant Cugat 1, Barcellona - Tel. +34722742326 - www.puntal.barcelona
Colmado Wilmot
Colmado Wilmot is the new kingdom of Eugeni de Diego, former chef of ElBulli. The menu ranges from bocadillos with Iberian cold cuts to potato tortillas, all the way to the catch of the day and grilled red prawns. The desserts are also excellent, with the chocolate truffle standing out among all.
C/ de Calvet 28, Barcellona - Tel. +34932474782 - colmadowilmot.com
by Francesca Masotti