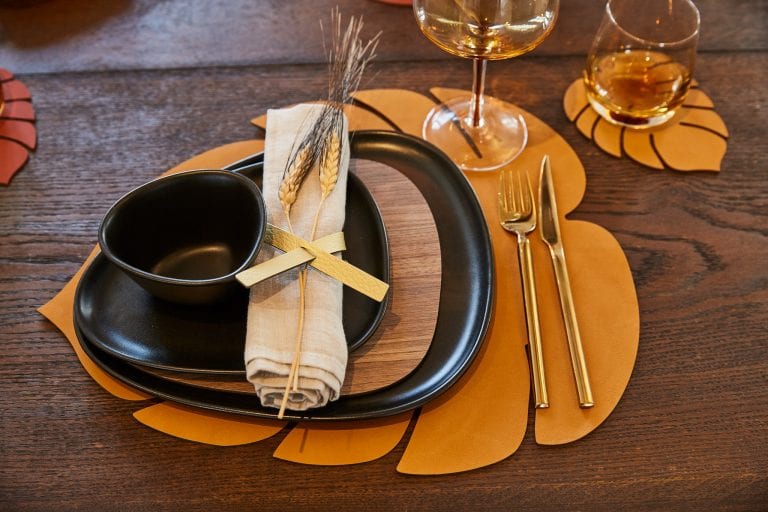 There's a new series of tableware lines, but also a collection of elegant bar items. Here are the top food design projects of the month.
Cooking with an eye to the future
Nikolatesla Libra is the new cooker hob with aspirator hood and integrated scale by Elica, created by designer Fabrizio Crisà. With this hob cooks can follow the steps of each recipe simply, as well as weigh directly in the pot by adding the ingredients one after the other during cooking. The interface is intuitive; and both cooking and air management are controlled with a single direct slider.
Elica – Fabriano (AN) – elica.com
Help Notre Dame de Paris
Silodesign has been creating innovative tableware lines, objects designed mostly for chefs and professional bartenders looking for the best aesthetic solutions since 2003. With this double-thickness cup, the Parisian design house wanted to send a strong message in favour of its city. Designer Romain Gauthrot in fact designed a lid with the Notre Dame rosette on it: for every cup sold a donation is made for the reconstruction of the the Cathedral destroyed during the recent fire.
Silodesign Paris – Clichy (France) –  silodesign.com
Creative placemats
A multifunctional product directly projecting us towards a more correct and sustainable lifestyle. The recycled leather placemat designed by Preben Lind is handmade in Denmark by the Lind Dna company. The Table Mats are available in different shapes and colours and easily adapt to the various needs of the home: on the table or as vase coasters, centerpiece or trivet… they are beautiful and above all creative.
Lind Dna – Aarhus (Denmark) –  linddna.com
Elegant and refined coffee
Shaze has launched a new collection of elegant bar items, designed by international design expert Seymour Powell. The Caffeinator is an elegant instrument with an attractive design, created to offer a stimulating experience from the very first cup. Designed with a concentric circle mechanism: just pour water into the tightly woven filter and extract the best flavour and aroma from every single coffee bean.
Shaze Luxury Retail – Mumbai (India) – shaze.in 
The future of

sushi
The hyper-futuristic sushi restaurant will open in 2020 in Tokyo by Open Meals and will revolutionize the way we think about Japanese food. The Japanese company maintains it will create custom sushi for each diner and print it in 3D. The restaurant will be called Sushi Singularity and will function in quite bizarre fashion. At the time of booking, customers will receive a kit for collecting samples for health tests (saliva, urine, and feces). With this data, the restaurant will be able to identify the perfect nutrients for each customer, which will then be added to the dinner, printed in 3D.
open-meals.com
Museum-worthy measurement scale
MoMA in New York every year selects objects that improve life and sells them in the museum gift shop. The Peters Pantry mini kitchen scale, winner of this year's iF Design Awards 2019, is one of the best-selling items in the museum. An an intelligent kitchen scale with a minimalist design: it displays weight (in grams) and volume (in millilitres and fluid ounces) through a hidden display on the silicone strap. It's very useful both for baking and for everyday preparations such as baby food, coffee, tea…
Peters Pantry – Gyeonggi-Do (South Korea) – peterspantry.org
MoMA Design Store – New York (NY) – store.moma.org