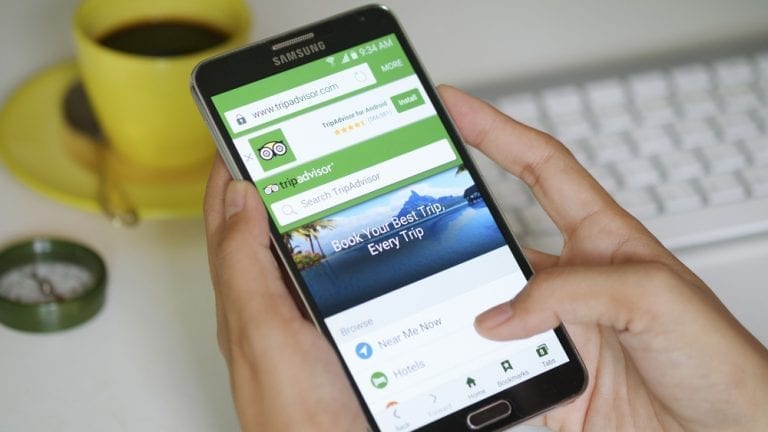 A controversial platform, a source of debate and often a proponent of unclear policies, TripAdvisor is actually a business opportunity for restaurants and businesses that work with tourism. A young Italian company now offers an online course to discover all its secrets.
Beliked. The startup that teaches how to use social media
Beliked is a young Friuli startup born a year and a half ago. Behind the project is a group of youngsters aware of the importance of online communication in determining the success of a business. And in fact, diverging from the more classic model of the marketing agency, Beliked has chosen to focus on a specific segment, social media, sensing the difficulty of most of the activities that want to promote themselves online in using social platforms in the most profitable way. At the same time understanding the enormous potential of the medium. "Social media are no longer an optional, but rather a fundamental asset" explains Marco Valentinsig, digital marketer and founding partner of the startup. "And they constitute an earning opportunity even for the smallest businesses, as long as they know how to calibrate the activity according to their needs. In fact, good positioning on the most used platforms is very important." So, in addition to a b2b consultancy activity, in the last year the group has developed a series of basic online courses for businesses that want to master Facebook and Instagram (for example, aimed at corporate social media managers who need to grow their brand). And only in recent times has Beliked sensed, first in Italy, the potential of Tik Tok, a social network that seemed born almost as a game, as an evolution of the easy-going Musically, and instead is proving to be a further showcase for those who are able to master its language: "The digital world goes a thousand miles an hour, it's important to always be up to speed, and be present on the market. In fact, even our basic business course for Tik Tok has received good results".
The importance of TripAdvisor
But above all, it has paved the way to a new intuition that is what most closely concerns the restaurant world and the hospitality sector, both struggling with a serious crisis that makes it even more essential to know how to properly communicate. The key word, in this case, is the mistreated and feared TripAdvisor: "Working with many wineries and cellars in Friuli, we soon realized the limits of Tik Tok, which does not allow us to sponsor alcoholic beverages. But among the features of that social network is the connection to TripAdvisor… The light bulb went on: how much does a person know of the medium, when counting on reviews? And how many insiders master its dynamics, and can use it to their advantage?" With the idea of helping businesses in the sector during the post-Covid phase – "to allow them to raise a hand and say: we exist too!" – Beliked has therefore launched a basic course to better understand and manage a business profile on TripAdvisor, which since 2018 has also become a social network.
TripAdvisor 101
"No agency had thought about it yet, we we decided to cover the topic, after a long preparation period and test phase that led us to discover better how it works. The aim of the course is explaining how the platform works, how to earn positive reviews (in compliance with the law, Ed.) and how to manage the page in order to have more visibility and positive feedback. We have used it for years as amateur reviewers, we started to study it, we had the skills to grasp the inner workings. We also did tests to understand how the algorithm works, collaborating with restaurateur friends. And then we launched". The online course can be purchased on the Beliked website and the founders underline the importance of the medium: "TripAdvisor has the particularity of being a target platform, where interactions are economic and non-social: people consult it before spending their money, by booking a restaurant. It is very important for an activity to be visible on the platform." This, explains Valentinsig, does not mean resorting to unlawful means or riding on unclear dynamics (the platform has been at the centre of controversy and accusations several times in the past, and only recently has it been equipped with a control tool that promises to be effective): "For example, TripAdvisor works with a very strong geolocation system: if you work properly, the platform rewards you by making your restaurant more visible in the reference area. Plus there are so many tricks to operate better than others. For example, we also give useful tips to positively influence consumers, both online and offline." An example? "Where to place the platform sticker? Not near the cash register: even if you ate very well, you will associate the idea of reviewing the restaurant when paying the bill, which is the least pleasant part of the experience. It's about doing a little neuromarketing: grabbing attention, then commanding intention."