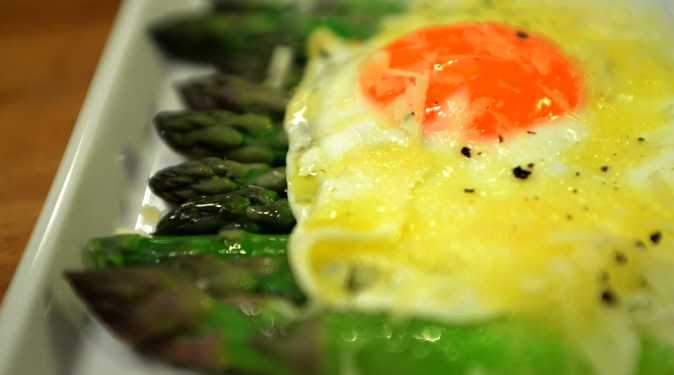 In brief
Chef: Max Mariola
Difficulty;
: Easy
Total time: 20 min
Preparation: 10 min
Cooking: 10 min
Course:
Second Courses
Recipe of: Vegetables and Side Dishes
Region: Lombardy
Ingredients
for 1 people
Asparagus, Eggs, Butter, Parmesan
Preparation
Recipe:
Let's start with asparagus: differentiate them by size and group them together. Then ripen them by rippling them and cut the base harder so that they are all the same length. Then take a twine and tie them in a bunch and then put them in boiling water. Use a narrow and wide pan and soak them with the tip of the artichoke out of the cooking water to cook with steam. The artichokes will cook for about 5 minutes. In the meantime, prepare the egg in the pan: put a lot of butter in a pan, when it will froth, add the egg. Finally serve the asparagus with the egg on top.