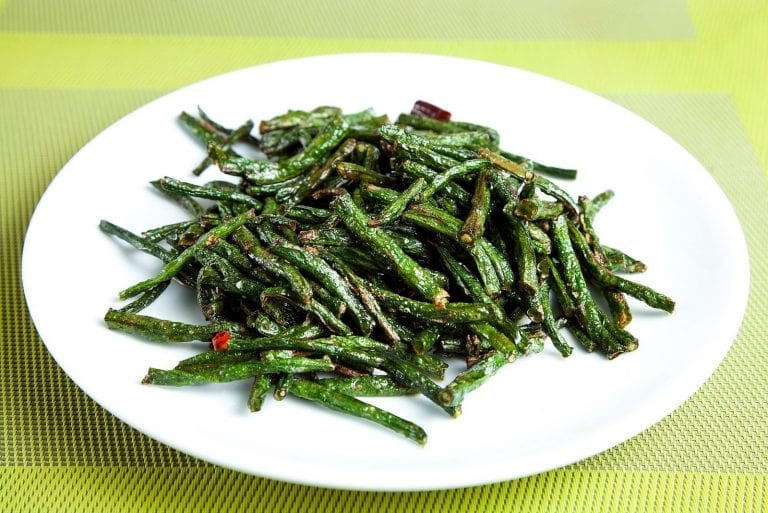 The cuisine maintains the original Chinese standards, but the cellar opens up to increasingly heterodox suggestions, of declared natural origin, passing through small and very small producers, labels that are sometimes unavailable, experimental and self-sufficient wine productions. Jun Ge presents Sinosteria in Rome.
The host – Jun Ge – runs the osteria. To be precise, Sinosteria. Precisely, an original mix between Chinese cuisine and Italian oenology, in the midst of the wave of natural wine, applying this formula to whatever one wants.
Origins: Asia Inn
Born in Beijing and arrived in Italy at the age of 12, Jun Ge represents the second generation of restaurateurs, with the first still firmly in command of the restaurant in Rome. "It was 2012. When we opened Asia Inn and we didn't know what the Roman public could like." A few months were enough to attract the Chinese community, not long-time residents in Italy, but diplomats, airline employees or large company businessmen. People – in short – who hadn't lost contact with their homeland. "So we defined our cuisine better, ranging from different traditions: in China, restaurants make dishes from multiple regions. My father" he continues "studied in Beijing, Shandong and Sechuan in the 1980s. His, in a certain sense, is authentic cuisine, sans fusion of sorts." Uncertain of the response from the Italian clientele, they kept the two menus separate for a while.
When Jun entered full-time into the restaurant – in 2015 – the two menus came together in a journey that varied along the way, also to introduce more recipes to customers and understand what they liked. Easy? Not so much: the differences are such that it's complex even to names of the dishes: "Presentation is important. In China it's short and without an ingredient list. We tried to give some logic to the menu, but there are still translation issues. This is why I continue to study and have my father tell me about traditional cuisine, even in theory."
The Sinosteria concept
Years passed and it became time to give a more personal touch to the restaurant. Sinosteria was born on February 12th as the natural evolution of Asia Inn. "I would like to do more, spread all Chinese culture, not just the gastronomic aspect," with talk about seminars on tea and Chinese medicine, passing through music and poetry, having as a reference the old cafes of the past, meeting places of culture. "I would like customers, including many sinologists, to leave here remembering not only the food, but everything. Knowing the history, culture, philosophy and way of thinking of a people, you can also better understand their cuisine."
The challenge of tradition
The proposal is classic but not static. The menu changes to follow the seasons but always within the boundaries of tradition, while there is no lack of a new contemporary cuisine in China; "I don't feel ready to make the step towards modern cuisine, I have many things to learn from tradition, even using local ingredients for a better service." As in the case of Navelli saffron which enriches the rice cream with coconut milk – "the only dish created by dad for the restaurant" which today has Jun's imprint in the use of the spice.
Chinese cuisine
"There is our DNA in the pork chops in sweet and sour sauce" explains Jun "there is our mother fond, a brown gravy that we have been feeding for 8 years, a sort of Solera method, which is a traditional practice for sauces, spirits or vinegar." There is the Gonbao Chicken, with peanuts and friggitelli "that contains all the fundamental elements: the softness of the chicken, the crispness of the friggitelli, the crunch of the peanuts. The tactile sensation is fundamental in Chinese dishes, the sensations of basic tastes are not enough – sweet, salty, sour, bitter, umami – we also need fragrance and an enveloping sensation lent by chewing textures and the aftertaste that lingers after you swallow. Mind you, they are not exclusive to Chinese cuisine but for us they are essential. Elements that have been sought since ancient times unlike other cultures where they are present only in avant-garde cuisine." A principle that marries another key point: "for us, creating a new taste must be the protagonist compared to the product's, finely honed and with several steps to obtain a completely new flavour. So in a dish it's important to first savour the taste of the dish, which needs to be harmonious, and then the taste of the individual ingredients that are not exalted in and of themselves"
 The passion for wine
A chat with a customer became the springboard for another passion: "we talked about what to pair with Chinese food, for me it was possible to combine a wine but I didn't know which one. So I felt the need to study." He started as a self-taught amateur and stumbled upon a book, "Memoirs of a wine taster," by Daniele Cernilli whom he then met and with whom he later shared many reflections. "He is my first mentor." He fell in love with this world, took classes, attended two courses, simultaneously, "they were different, one with a more commercial and service approach, I needed both." He multiplied the tastings and deepened his knowledge, not only of wine but also of Italian gastronomy, thanks to Alessandro Brizzi, "my second mentor." And he continued his search for wines to find the right fit with Chinese cuisine. It was again Cernilli who suggested a Cannonau for his sweet and sour pork ribs. It was a discovery. "I poured lots of Dettori's Cannonau, without really knowing what was behind it, until one day a distributor introduced me to the company and made me try other wines. I couldn't drink them. At that time there were many events focusing on natural wines: I couldn't drink those either. But I didn't understand why so many people appreciated them." A new spark ignited and he decided to deepen his knowledge, once again. At Porthos, 4 years ago: "the seminars were fun, different from those done up to then. I decided to start over, from scratch." The basic wine knowledge course was an important step: "Sandro Sangiorgi is a fundamental figure in my journey". The third mentor. "Not only from a working perspective, but also from a spiritual one." Events and evening started attracting wine enthusiasts – lovers of a certain type of wine: artisanal, natural, organic, funky, ethical, rebellious – eager to learn about Chinese cuisine.
The Sinosteria wine list
Today the wine list has 140 labels, about a third from Abruzzo and some new foreign entries, for example rieslings, "among the whites this grape is the most loved by the Chinese, the one that is best associated with our spicy dishes. I like to make guests taste the difference between an Alsatian, a Mosel and an Italian." With the off-wine list items the cellar easily reaches 200 references, big names or unobtainable gems, for true insider connoisseurs, "interesting but difficult to combine with our cuisine." Sometimes they are not everyday wines – "a Valentini, or the Paradiso by Manfredi 2010, or certain old vintages of Taurasi or Barolo" – others have a character that does not go well with those dishes: "the Pecorino of Emidio Pepe, for example, it doesn't pair well with a Chinese dinner: it has a strong character, you have to wait for it in the glass, but Chinese dishes don't, those don't wait. The time factor makes them hardly compatible. A wine list," he concludes "must be consistent with the cuisine and the restaurant. Then," he adds "if we want to do a tasting, I draw from my off-the-list selections. But there is a lot of my character in the cellar and I want there to be my mark also in the kitchen" where the search for ingredients follows the same journey as the wine, with Abruzzo leading the way – Sulmona red garlic, potatoes from Fucino or Avezzano, Navelli saffron – and a lot of attention in the selection, from farmers' stalls in Piazza San Giovanni di Dio, to those in Piazza Vittorio – "essential for Chinese vegetables" – to the organic produce sellers in San Paolo, especially for the fruit of his homemade sorbets (Jun's great passion). Then there are some high ranking distributors for free range meats, like Orme.
The clientele
How do his customers take the wine proposal? "With the Chinese it's easier, they allow me to guide them and appreciate the way I describe the wines, even things like a Tenores Dettori, a Cesanese Riccardi Reale, or a Primitivo Archetipo or Morella. The Italians, on the other hand," he adds, "are more hesitant. It's normal: getting a Chinese person to recommend an Italian wine is strange."
Sinosteria – Rome  – viale Marconi, 586 – 06 92592048 – www.sinosteria.it
 by Antonella De Santis