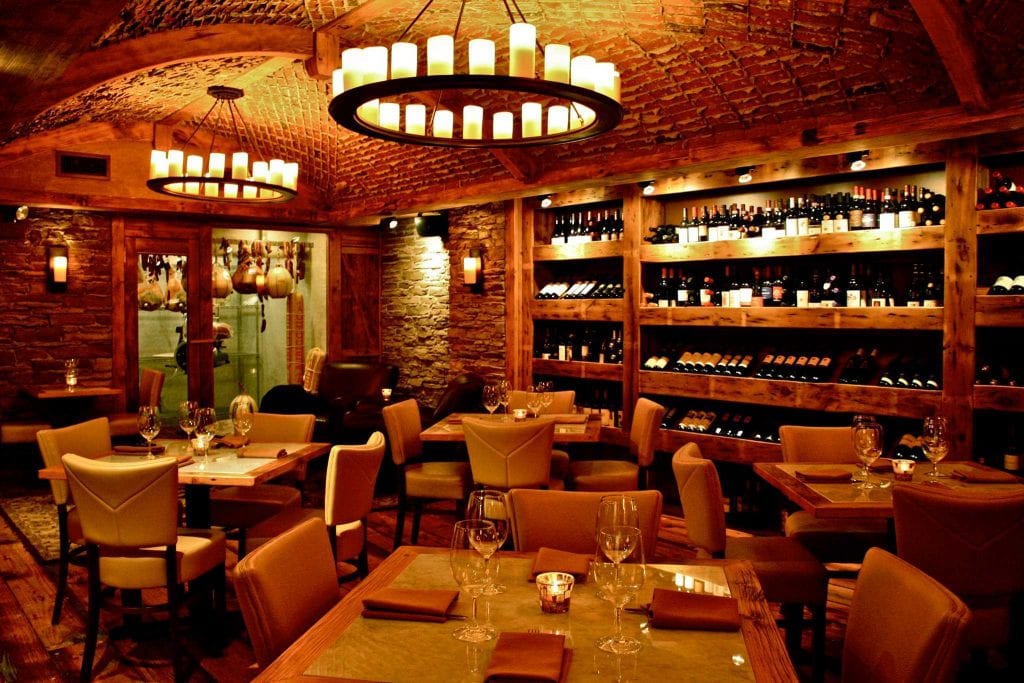 WINE BAR
Di Enoteca (closed temporarily)
Average Price: $ 30&nbsp&nbspdrinks excl.
An underground Italian wine bar with a Chicago twist. DiSotto, the enoteca owned by Scott Harris, is located under francesca's on Chestnut. The atmosphere is warm and intimate, with a cave-like feeling, you're going to be sorrounded by brick walls, bottles and prosciutti. So, the perfect spot for an aperitivo or a late night bottle. We invite you to grab some olives or a bruschetta and then focus on a proper wine chosen among a smart wine list. The selection is mainly Italian, including traditional and modern producers,
plus some French and American labels which show an eye toward artisanal vignerons.
Details
Closing days:
Sunday - Thursday 5pm - 10pm Friday - Saturday 5pm - 12am