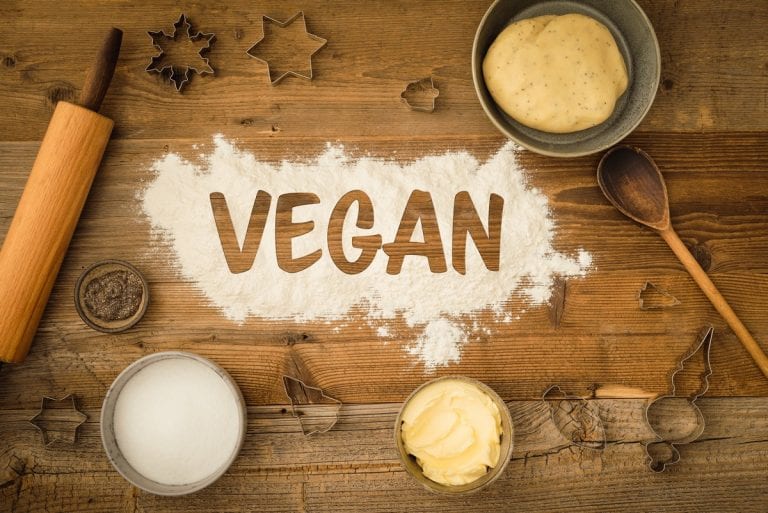 Who says vegan cakes and cookies can't be as good as traditional ones? A young Italian pastry chef shows us how to make delicious 100% vegetable-based desserts that taste just like classic ones.
Dario Beluffi's vegan desserts
Sweets are undoubtedly among the major obstacles encountered by those who choose to change their diet approaching veganism: replacing butter and eggs is not always easy, but luckily today there are numerous alternatives as well as many blogs and sites specialising in vegan pastry. In Italy, Dario Beluffi, 27 years old and with a huge passion for food chemistry, does his job like a true master: his recipes are studied in detail with the aim of recreating the molecular compositions of the various ingredients. Vegan mostly for health reasons, Dario is inspired by traditional recipes, "I was born as a classic pastry chef," and he reproduces them in a vegan manner, thanks also to the use of products that he sells exclusively on the In-vece website, created together with his brother Matteo.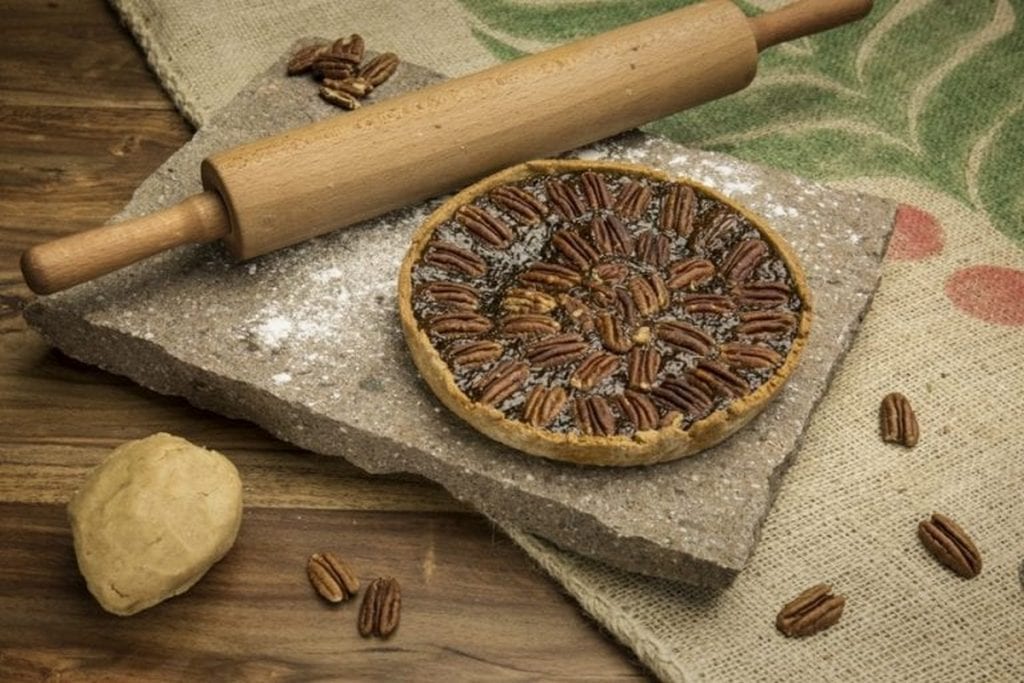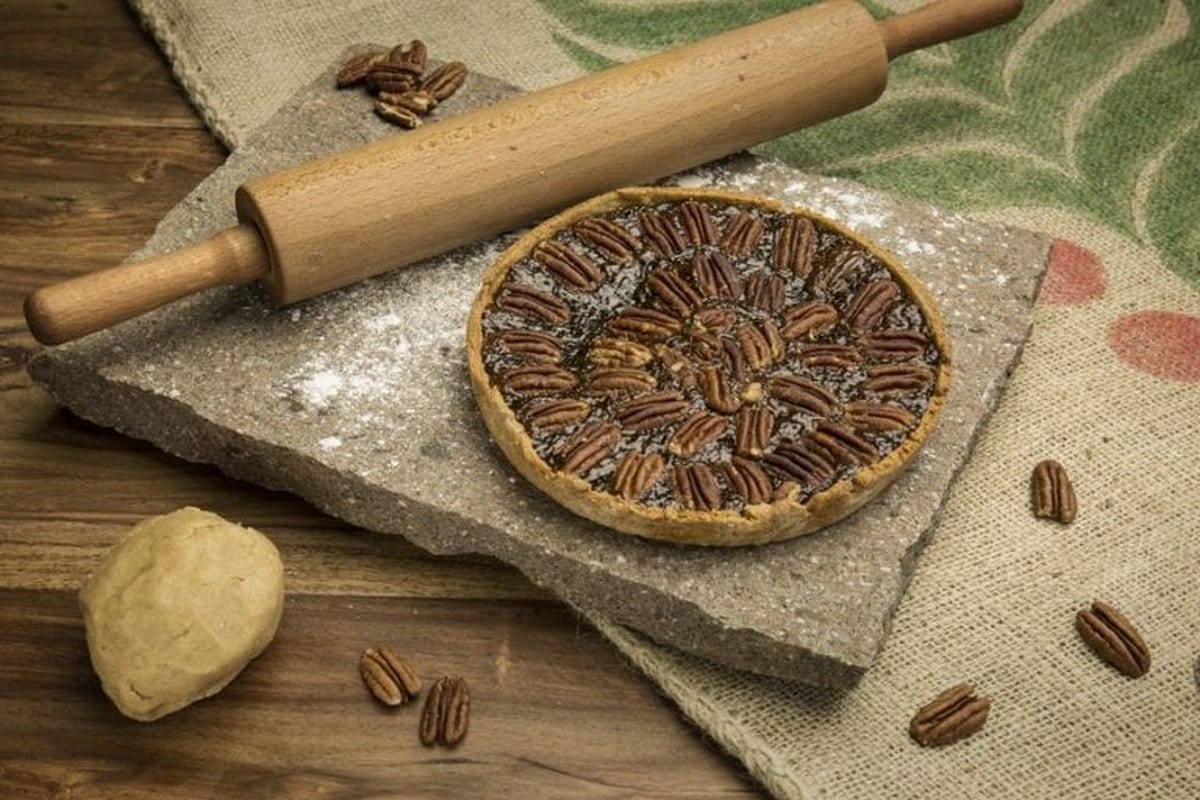 Creating vegan desserts starting from chemistry
A brand of vegetable alternatives, from drinks to algae useful to replacing eggs, "recently we have also included products of a Thai company: condensed coconut milk, salted caramel sauce and other specialties." For the moment products are only available in Italy, "but in the future we would also like to sell abroad."  Meanwhile, Dario has written three recipe books under the Progetto Veg umbrella, each one focused on a specific theme (baked cakes, mousses and tiramisu, cookies and snacks). This means tarts and puddings, shortbread cookies and childhood snacks. Beluffi manages to restore the flavours, textures and aromas of classic desserts while not using any animal products: "I chose a very chemical approach. I investigate the role that the various ingredients play and look for valid alternatives in the vegan world." The biggest difficulty? The holiday leavened products, such as panettone and pandoro: "I did several attempts but it is a complicated world, egg yolk and butter in this case play a fundamental role in the recipe."
Base recipes for vegan desserts
Even the young pastry chef finds himself having to deal with the difficulties of the historical period we are living in, setting aside several projects due to the health emergency. But he does not give up and continues to communicate through social media and his Youtube channel, "a free way to share recipes and above all a means to better explain the components of food." Time to get to work, then: here are the basic recipes that the pastry chef has decided to share with us to make delicious vegan desserts.
Whole wheat shortcrust pastry
1000 g whole wheat flour
500 g coconut oil
300 g sugar
210 g vegetable milk beverage
5 g baking soda
Weigh all the ingredients in the mixer bowl. Use the leaf attachment or a hook, operate the machine and let it work until the dough is well mixed.
Chocolate streusel
140 g einkorn spelt flour
10 g unsweetened cacao powder
100 g coconut oil
120 g coconut sugar
140 g almond flour
22 g water
4 g baking powder
4 g salt
Mix coconut oil and coconut sugar, add almond flour, spelt flour, cacao, baking powder, salt and finally the water. pour on a sheet of parchment paper and place in the refrigerator until completely cooled. Crumble into a layer that can vary from 0.5 cm to 1 cm and bake at 160°C in a ventilated oven (180°C if static) for 10/12 minutes in discs 8/10 cm in diameter; 18/20 minutes for discs 22/24 cm in diameter.
Buttercream frosting
30 g cacao butter, melted
70 g coconut oil, softened
25 g soy milk, at room temperature
125 g confectioner's sugar
Lemon juice to taste
Weigh the coconut oil and confectioner's sugar in a bowl. Whip using a whisk, adding the soy milk and the melted cocoa butter little by little and let it cool, alternating, until the products are all used up. Whip until stable. Add a few drops of lemon juice.
Ganache
230 g dark chocolate, 70%
40 g coconut oil
20 g rice or soy oil
100 g water
60 g soy milk
Heat the water, the soy milk, the soy or rice oil and the coconut oil in the microwave or on the stove until boiling. Put the chocolate in a jug and pour the hot liquid over it. Wait a few seconds for the chocolate to heat up and, with the help of an immersion blender, mix for about a minute. Cover with cling film and let it rest at room temperature.
by Michela Becchi