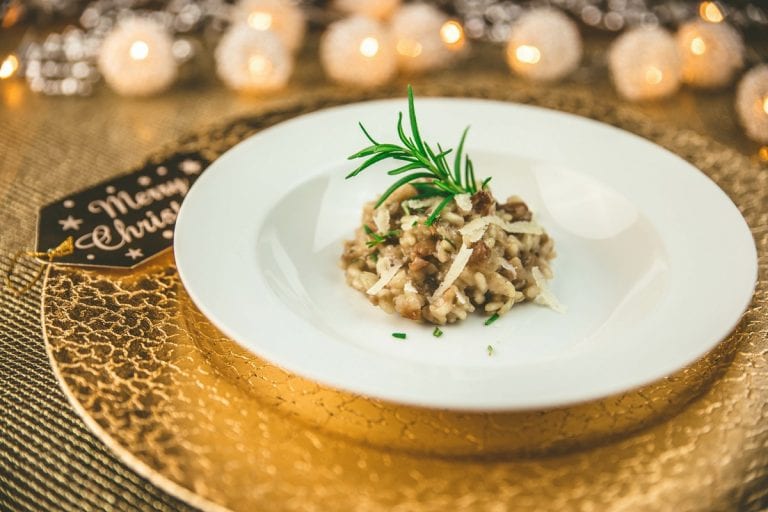 Italian risotto is always a good idea: today we want to make a chestnut risotto, with lard and rosemary. Here is the recipe!
Risotto with chestnut, lardo and rosemary – yields 6 servings
300 g Carnaroli rice
1,5 l meat broth
20 g white onion, minced
100 g Parmigiano Reggiano, grated
70 g butter
300 g boiled chestnuts, peeled
100 g lardo
1 glass of white wine
Fresh rosemary, minced
Extra virgin olive oil
In a saucepan, sauté the onion with extra virgin olive oil and butter, add the Carnaroli rice and toast.
Add the wine, let it evaporate and add the chestnuts. Continue cooking by adding broth one ladle at a time, and stirring for 16/17 minutes. Once cooked, fold in the Parmigiano Reggiano and the remaining butter, add a pinch of minced rosemary.
Serve the risotto in a deep dish and lay the thinly sliced lard on the surface so that it melts.