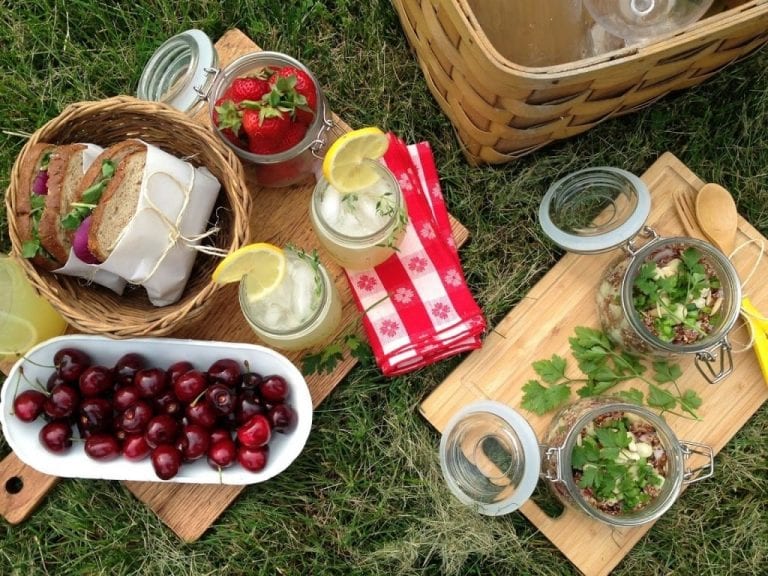 There's an Italian expression that perfectly captures the typical day trip out of town: gita fuori porta. Literally, an excursion out of doors, leaving city gates behind. The foods consumed during said agrarian excursions define a precise cultural tradition.
Organising a picnic for a "scampagnata" – the word "campagna" means countryside – makes a day trip in the Italian pastoral outdoors even more special. Cheese and salami sandwiches, watermelons, delicious finger food of all kinds, beer and lots of good wine: the perfect foods for a picnic should always be easy to make and preserve. Here are all the typical Italian street foods for a scampagnata.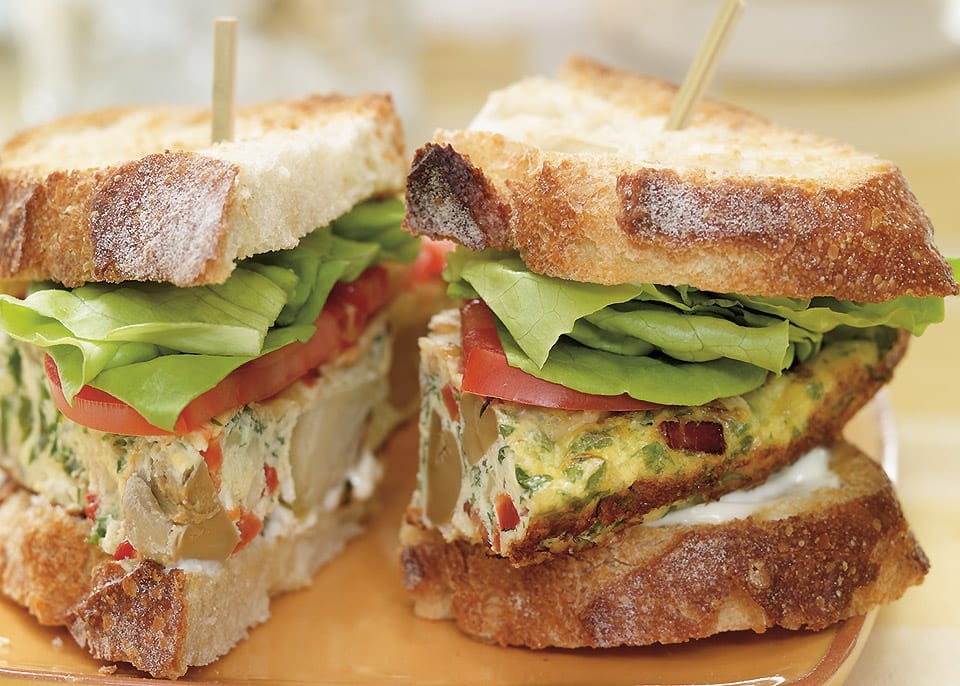 Panino con la frittata
Sandwiches are quintessential scampagnata fare, frittata sandwiches elevate this quintessence to an art form. Be it a posh scallion omelette or a hearty fridge-cleaner frittata, the filling of this sandwich is sublime. In springtime Romans fold in fresh leaves of mentuccia – a type of local, wild aromatic herb also called nepetella – or wild asparagus tips, braised artichoke hearts and other seasonal expressions.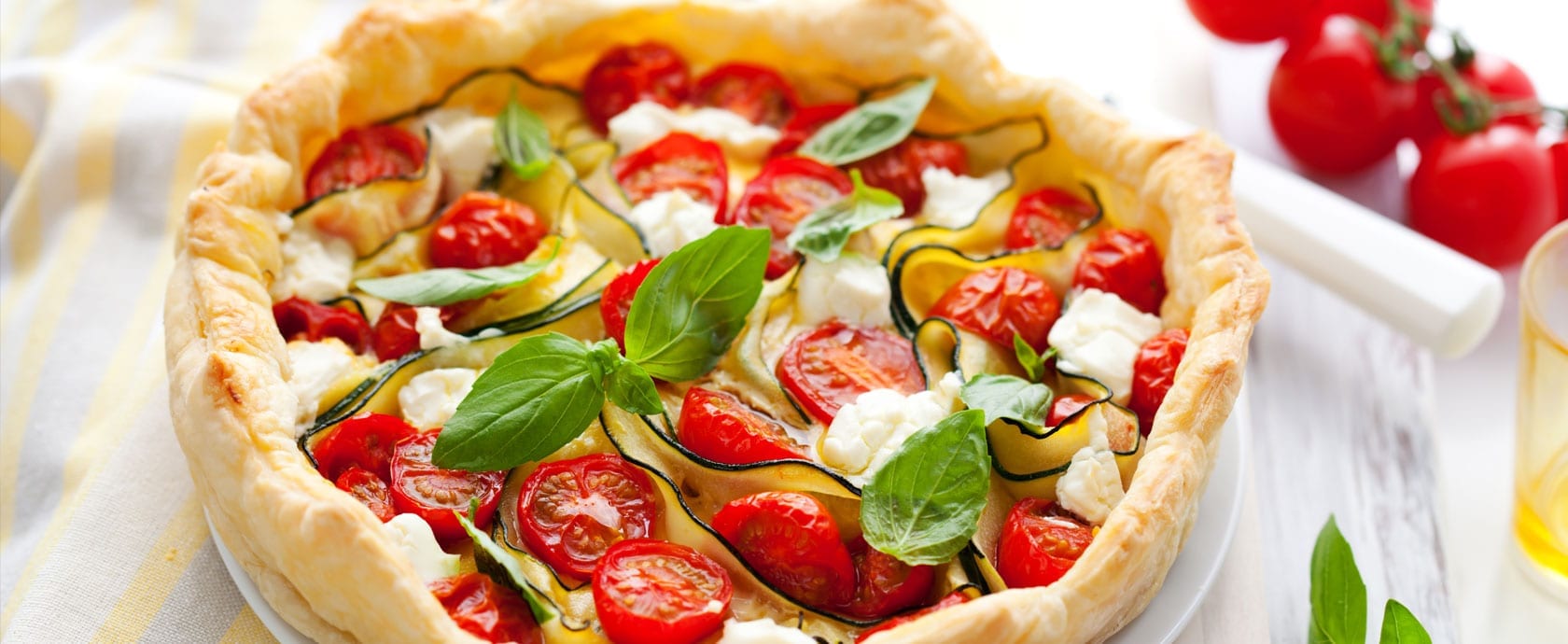 Torta rustica
Italian rustic pies are nothing like quiche. They are better! A brisee or puff pastry shell conceals pureed vegetables blended with soft cheese, crispy bacon bits, caramelized onions, sometimes salty fish like anchovies, and usually a beaten egg to hold it all together. Refrigerated, sliced and paired with unpretentious wine, torta rustica becomes a meal fit for kings in the great outdoors.
Focaccia barese
Thick yet feather-light and fluffy with typically charred edges and caramelized topping, Focaccia barese is typical Puglia street food and the perfect picnic item. The secret to optimal results sits in the dough, that includes boiled potatoes which lend a soft, springy texture. The half sunken confit tomatoes also play a big role. Baked fresh it's fantastic, but even better the day after.
Leftover eggplant Parmigiana sandwiches
Any remaining Melanzane alla Parmigiana can be stuffed in a sandwich. This is a marvelous picnic item, and one that performs best the following day, especially if tucked in warm ciabatta or thick sliced of homestyle bread. Eating it and dribbling sauce everywhere is part of the experience: messy does not even begin to describe it.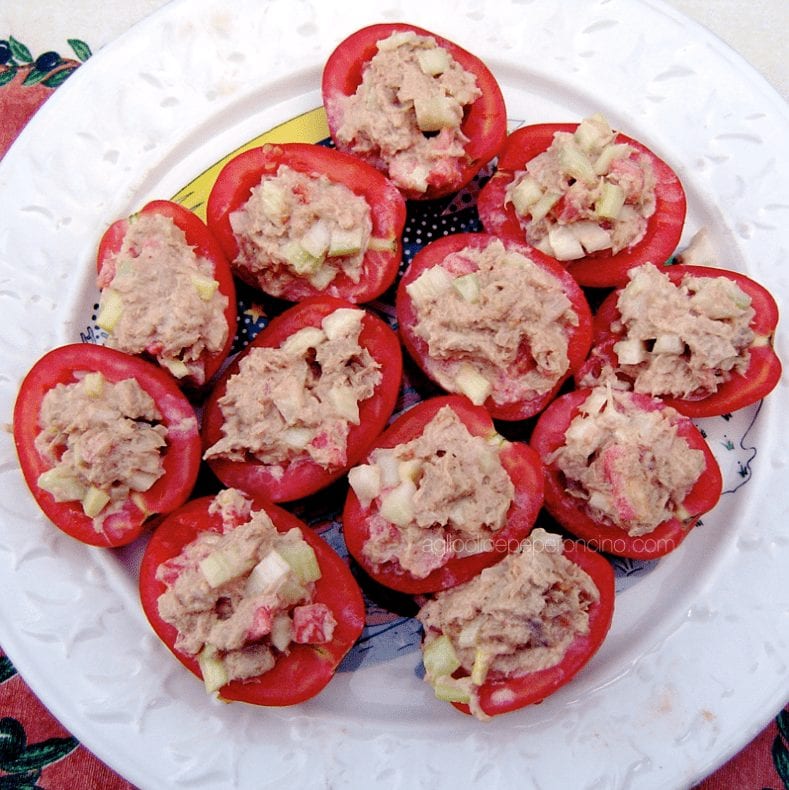 Tuna-stuffed cherry tomatoes
Who says a scampagnata can't be elegant and include finger food? These scooped out pomodorini are perfect for both the socialite event and the informal picnic. The chopped tomato pulp is tossed with mayonnaise, oil-packed tuna and celery and spooned back into the halved tomatoes. Refrigerate 30 minutes before packing in the hamper.
Chicken salad
Insalata di pollo is another classic scampagnata staple. The leftover bits of grilled chicken from yesterday's barbecue become the star ingredient in this archetypal picnic item, especially if mixed with baby garden salad greens, crisp apple slices, homemade mayo and poppy seeds. Plus chicken salad can become tramezzini or club sandwich filler…
Fritti
Fried stuff is almost not worth it for a packed lunch – but then it always ends up being it, and how. If the adage is that everything tastes better when fried, know that Italians include fritti in every course, from appetizer to dessert. And the fried foods come in infinite variations: dipped in batter, dusted with flour, rolled in breadcrumbs or deep fried as is. Favorites in this category are mozzarella in carrozza – a milky double dipped egg wash and flour cheese sandwich – and supplì – bullet shaped rice and meat sauce croquettes with a mozzarella heart that are rolled in breadcrumbs and deep fried. Packed, kept warm and washed down with chilled sparkling wine is nothing short of gastronomic bliss.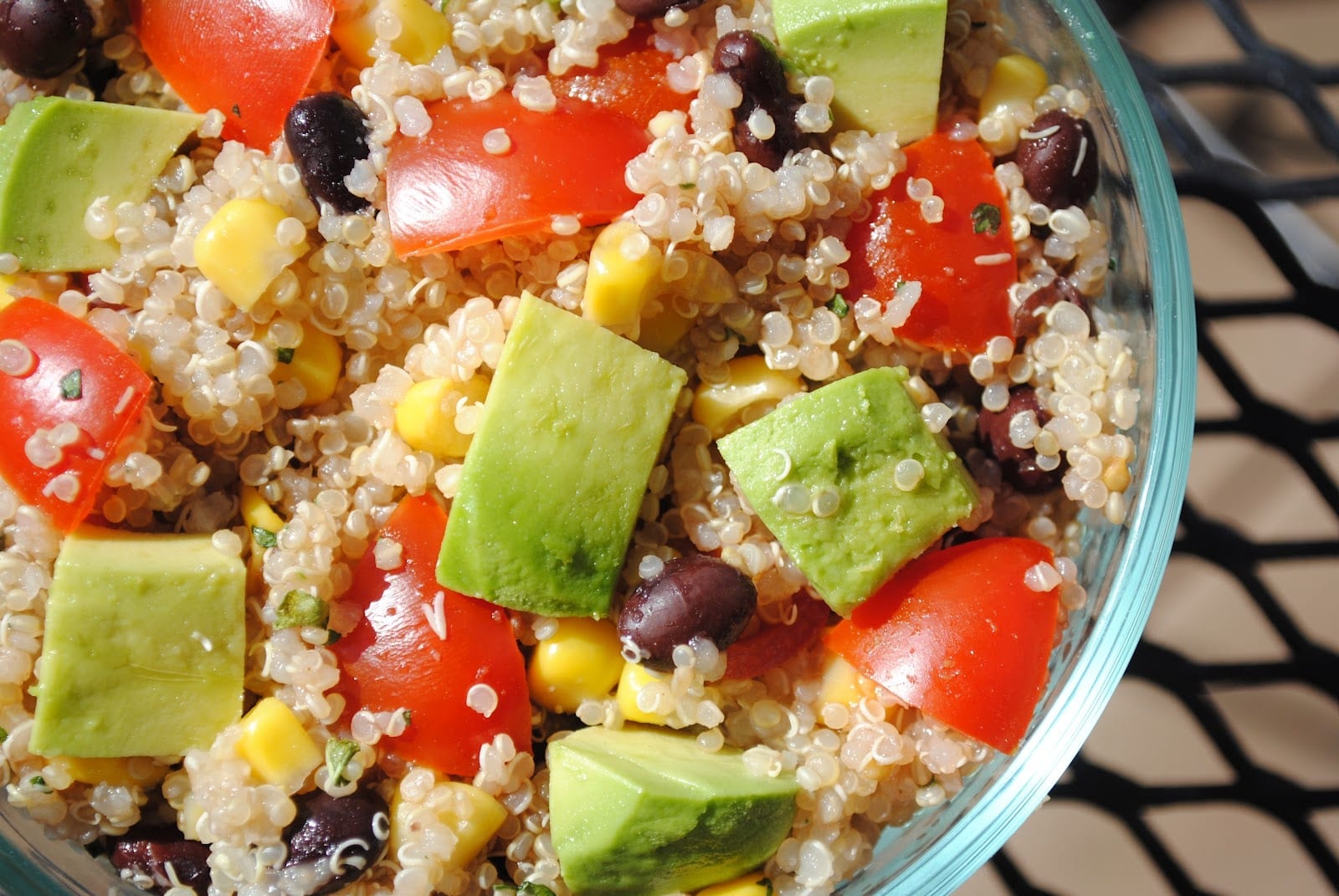 Quinoa salad
Gluten-free guests will appreciate the thoughtfulness of the host that serves quinoa salad at a picnic. With all the panini and other classic foods, this tasty sans wheat option, tossed with chopped tomatoes, zucchini strings, chia seeds and avocado, for example, will surely be a success and one more empty container in the bottom of the hamper.
Croquettes and meatballs
Foods that are easy to eat and that don't need to be chased around the plate balanced in your lap while trying to hold a glass or a beer bottle are always a good idea. Meatballs and croquettes do the job of providing an entree of sorts, keep the kids happy and in a pinch recycle yesterday's leftovers. Be they fish, meat, vegetarian, cheese-studded or plain served with dip, you'll see lots of smiling faces sprawled in the verdant surroundings.
Spiedini di frutta
Il dessert a un picnic dovrebbe essere semplice. Gli spiedini di frutta sono facili da montare, creano zero rifiuti e possono invogliare i bambini a godersi un pasto più sano. Mescolare frutta e verdura sullo spiedo può essere altrettanto efficace. Se le braci sono ancora calde dopo la cottura, puoi persino gettare i prodotti allo spiedo sulla griglia per alcuni segni di bruciatura caramellata di Maillard. Pensa alternando cubetti di anguria, pomodorini e pezzi di mango, intervallati da foglie di menta fresca e basilico… Estate su un bastone!