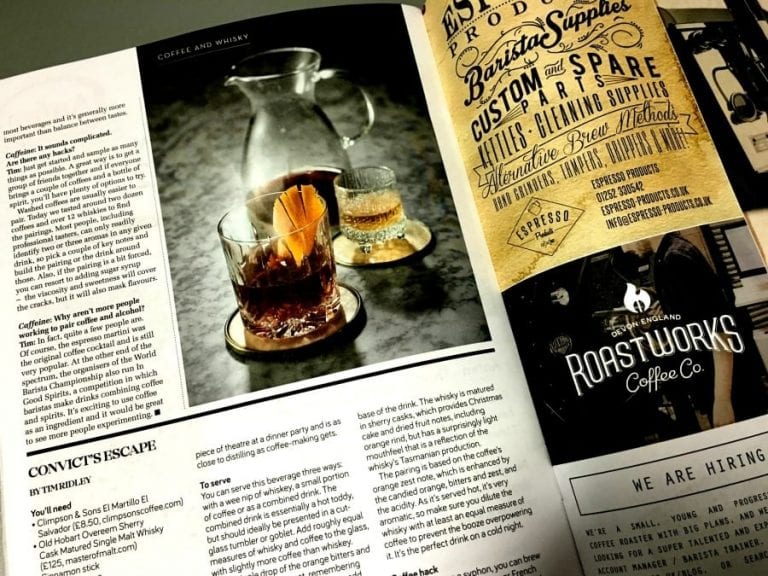 The British magazine is entirely focused on the dark beverage that's most enjoyed around the world: coffee. Specifically, the 40K bi-monthly issues highlight quality coffee. Here is the story of Caffeine.
The magazine
There's Standart, the Slovak magazine issued in English, and then there's US Barista Magazine, as well as historic Bargiornale in Milan. This means there is a small portion of the editorial market that's starting to place attention on quality coffee. Among these and others, is Caffeine, a bi-monthly English magazine that's published out of London, which focuses on specialty coffee and, more in general, on high level artisan coffee. The magazine provides readers with precious tips and advice regarding the best coffee bars, particular coffees, and specialized roasters and on the latest extraction methods available. This in addition to info on hardware, technological innovation and all other news revolving around the coffee industry. The mag provides fine guidelines for experts as well as for those approaching coffee for the first time, as well as for the more astute consumer seeking insight on the beverage they sip daily.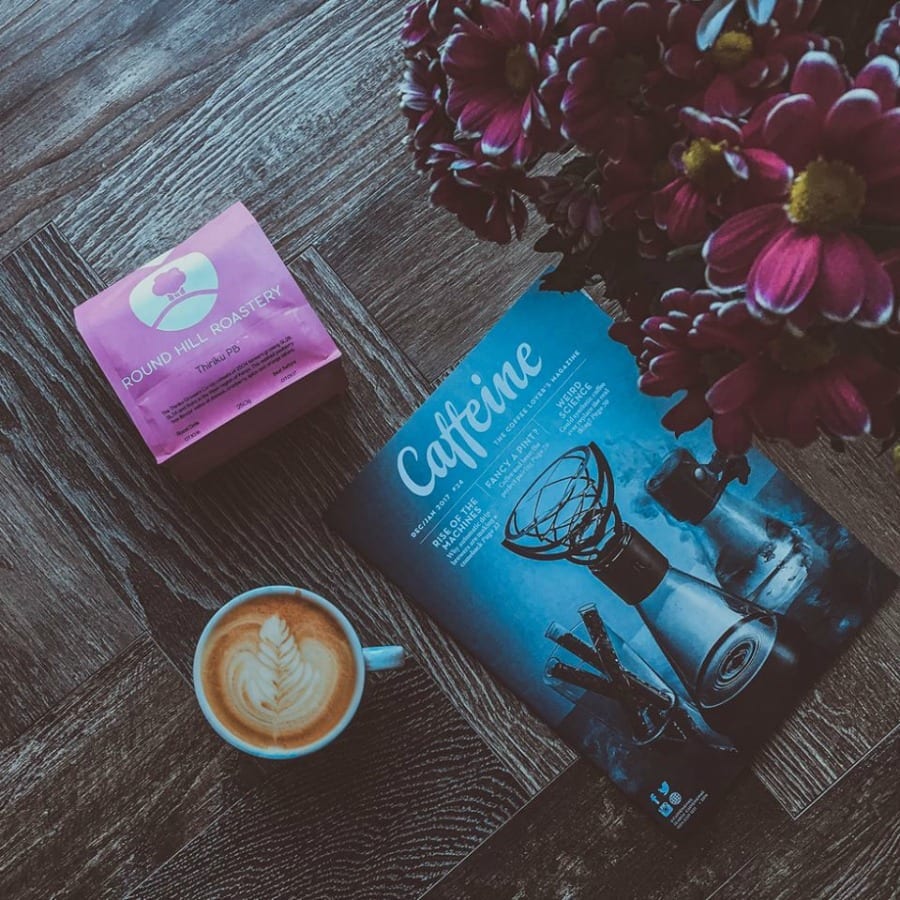 The idea
"Caffeine was born out of frustration": this is how Scott Bentley, founder of the magazine, opens his statement. "The frustration of not finding any useful information on specialty coffee bars anywhere, and more in general, on quality coffee. Everything was based on word of mouth. I felt industry details needed to be put black on white". With twenty years' experience in the editorial world, in the likes of Elle, Glamour, Men's Health, FHM and GQ and an insane passion for black gold, urge Scott to create the magazine. "About five years ago, while working in Soho, I landed at Flat White and Fernandez and Wells, innovative coffee bars where I first tried beverages whose texture and flavour were completely different from what I had been accustomed to". Scott hence decides to launch his own independent magazine, "to contrast the slow death of traditional news print we were witnessing". In 2012 the first issue of Caffeine sells 4000 copies total. Today, "we print approximately 40 thousand copies per issue".
Italy vs. UK
It's no surprise a niche magazine like Caffeine has this kind of success in the UK. England, and London in particular, is one of specialty coffee's most fertile territories. This is where Third Wave Coffee (the movement that fosters innovative coffee) has had the best opportunity of developing and expanding than anywhere else. "In the UK there are so many quality roasters that it's now impossible to name them all. A special mention does however go to Square Mile, Hasbean and Monmouth for being the first to negotiate the journey and lead the way for those who followed suit. Now there are so many others, some very young, others more experienced, that are doing incredible work". The situation is diametrically opposite in Italy. "I'm not a lover of Italian coffee, it is often roasted way too dark". Although strongly bound to tradition and ancient habits, "which are fundamental for the local coffee culture, but that put a limit the work of roasters, there seems to be very little progress as far as the roasting aspect in Italy". The tendency is remaining anchored to old habits,"something that is in strong contrast with the Italian espresso machine industry, which is in constant development, and that is the most technologically innovative".
Speaking of espresso, "this is not a beverage for everyone", because it's flavour is "too intense and very different from the one otherwise obtained with other filter extraction methods". Savouring a fine espresso is a unique experience, a habit which must not be lost, but which cannot exclude existing alternatives: "I believe some of the most fascinating aromas and nuances can only be found thanks to filter coffee, like v60 or aeropress. It would be a shame if consumers ignored the ample choice of single origin coffee extracted with a filter method". Because coffee "is not merely chocolate. Caramel and hazelnut", but rather an articulate combination of complex scents, aromatic notes, shades and aftertastes. Who are the valid Italian roasters in your opinion? "Only Rubens Gardelli and Pompeo Cardaropoli of Torrefazione Terrone come to mind". For us the list is, fortunately, much longer. But back to Scott.
The response of the public
Forty thousand copies per issue is an impressive circulation, but is it enough? "Quality coffee still has much to grow. Consumers are not interested in this product which is simply approached as a daily ritual and for which they are willing to spend only small amounts on". The publish should instead start considering coffee "like any other gourmet product. Only then we will be able to make a change in pricing". The quality of the beverage is still "a distant topic in regards to consumer experience, who are rarely interested". A smart way to pique their interest? "Instagram". On the popular social network there are in fact a wide number of aficionado users who post images of coffee, decorated cappuccinos "but the average consumer's interest dwindles after only a few snapshots of well-crafted latte art".
The editorial choice
One more reason to read Caffeine? "Our magazine is completely free of charge. Coffee lovers aside, the number of people interested in paying for a niche magazine on coffee are very few". The magazine is therefore free and modelled on the base of magazines like Shortlist, Stylist "and any other free press organs supported uniquely by selling adverts". Caffeine does this to attract reads and hopefully have them evolve from "common consumer to a more interested one on the topic of coffee".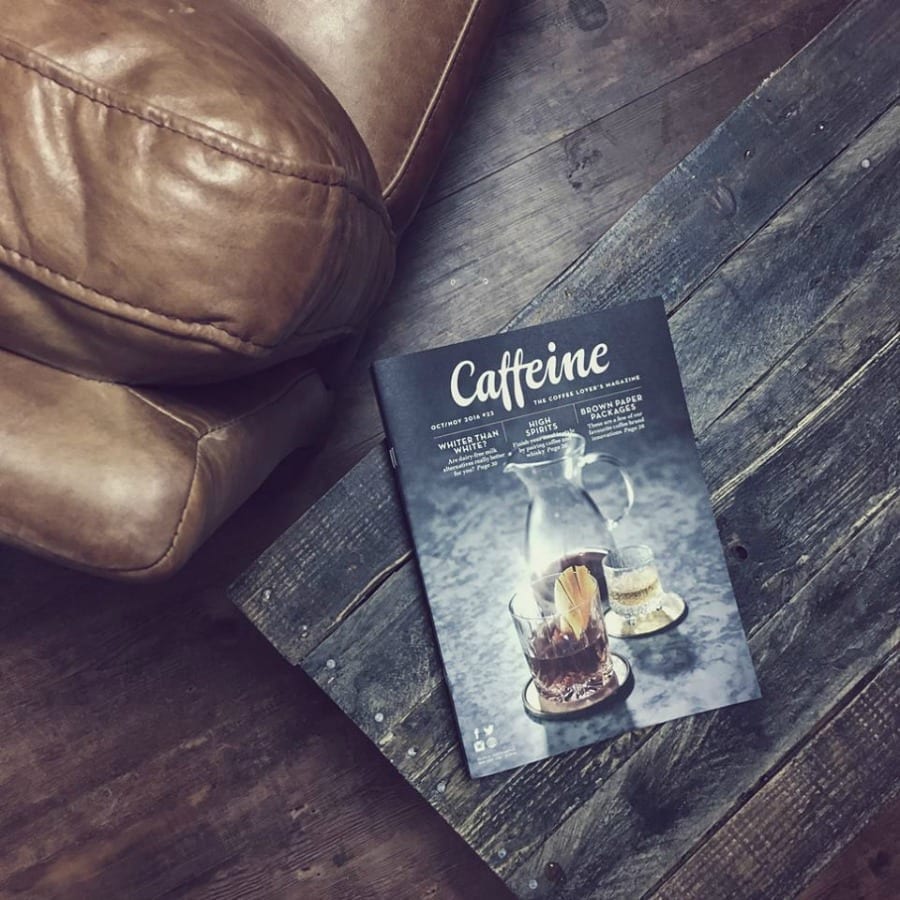 Design and paper
The Caffeine team is composed of 5 people, plus a rotation of freelance collaborators from all over the world, to extend the news project beyond UK borders. A part of our readership is indeed interested outside of London. "We distribute the magazine in many European countries, in China and Taiwan". You can subscribe online to the magazine via the website, but Scott's intention is offering consumers a product that can be leafed through while comfortably seated at the tables of a coffee bar: "Caffeine can be found in many innovation coffee bars outside of the UK as well. I like the idea of clients enjoying the aromas and notes of coffee, learn about extraction methods on the page, while savouring some". Hence the choice of the print magazine, for the allure of the printed-paper and Scott's passion for graphic design. "I'm an art director, all concepts and illustrations on the magazine are my own work". Gary Smith, "a dear friend of mine and a fantastic professional photographer", curates photography instead. In addition to his images there are also many photos supplied by the magazine's many contributors. "Gary and I have worked together for many years and we still do, aside from Caffeine. I was among the first to produce digital magazines like Glamour and GQ for iPad, but the feel of paper is unique and difficult to top".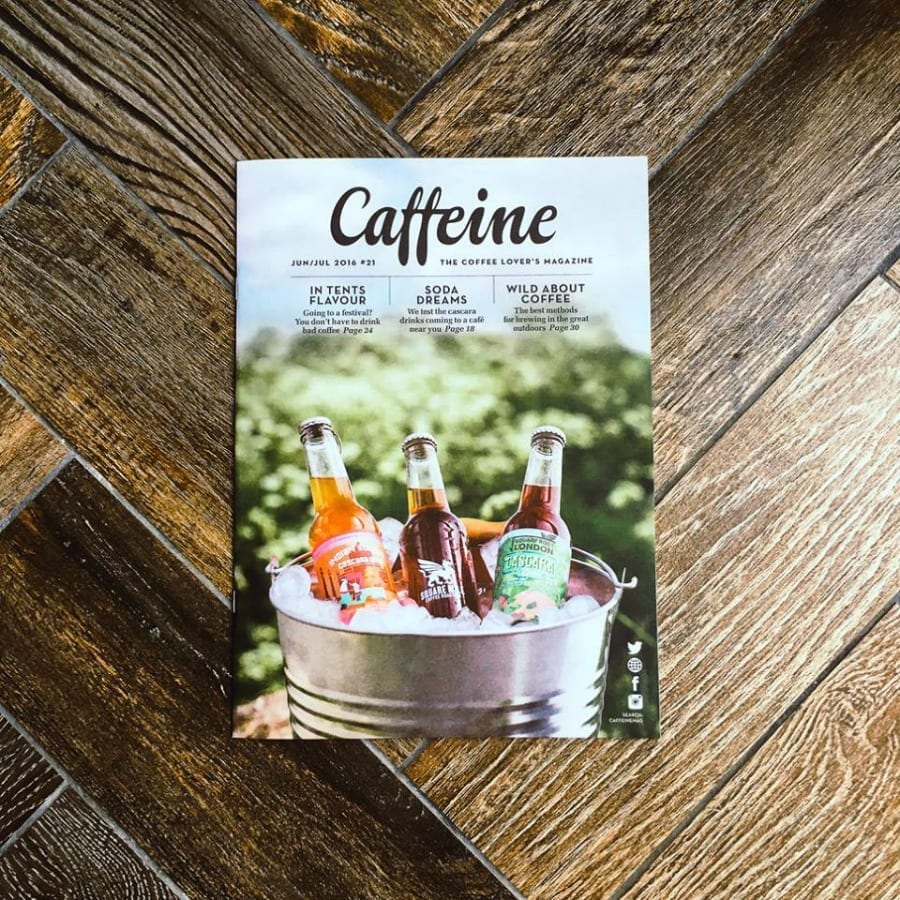 by Michela Becchi
translated by Eleonora Baldwin